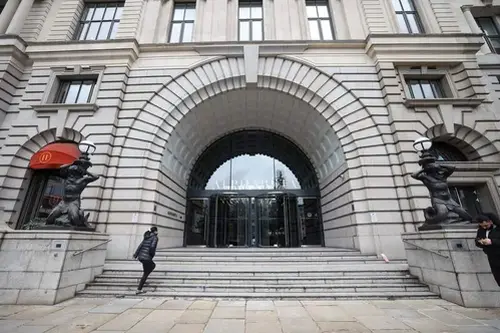 'A huge relief': Startups react to Silicon Valley Bank UK's HSBC rescue deal
An entrance to the Alphabeta Building, which houses the offices of UK unit of Silicon Valley Bank, in the City of London, UK, on Monday, March 13, 2023. HSBC Holdings Plc is set to buy the UK arm of Silicon Valley Bank, the culmination of a frantic weekend where ministers and bankers explored various ways to avert the SVB unit's collapse.
Bloomberg | Bloomberg | Getty Images
LONDON — U.K. startups are breathing a sigh of relief Monday, after HSBC announced it would buy a subsidiary of collapsed U.S. tech startup lender Silicon Valley Bank.
"We can look our teams in the eye at 9 o'clock in our all-hands calls, which were going to be pretty nerve wracking this morning, and say, not only will we be able to make next payroll but we can continue business as usual," Toby Mather, CEO of London-based tutoring app Lingumi, told CNBC's "Squawk Box Europe."
related investing news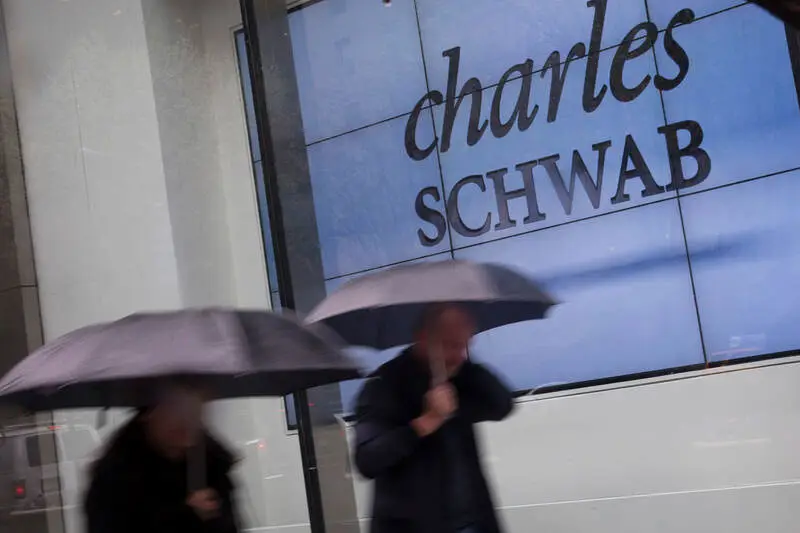 Citi upgrades Charles Schwab, says recent selloff opens a promising entry point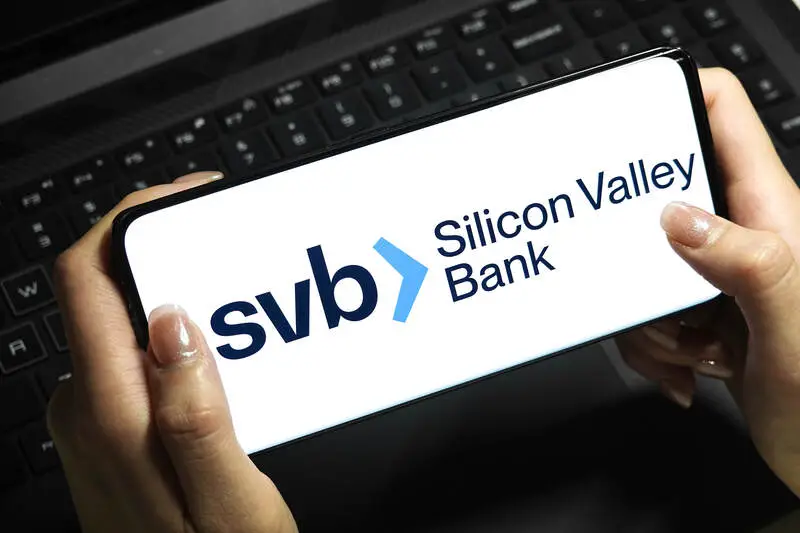 We're looking for stocks to buy for the Club now that regulators saved SVB depositors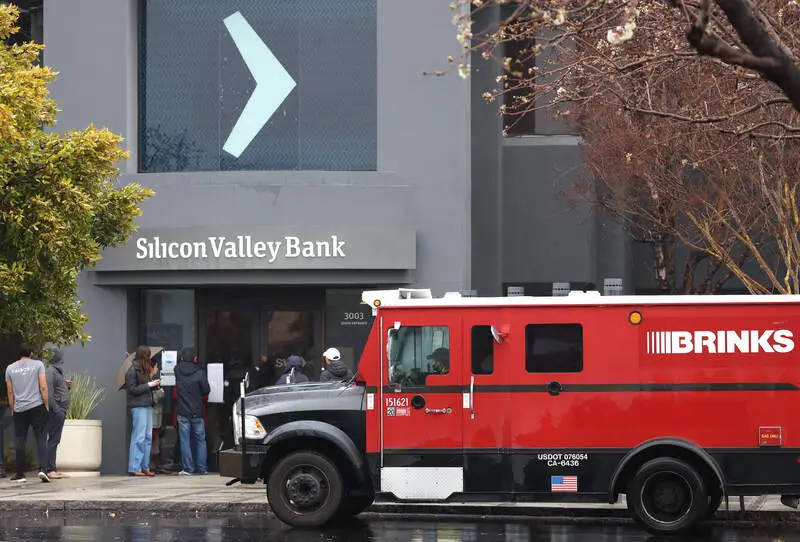 Cramer to the Fed: You have an elegant fix for the Silicon Valley Bank crisis — please use it
His startup holds the majority of its cash with SVB UK.
"I think I speak on behalf of U.K. start-ups when we say this is a huge relief," he said.
It follows a night of crunch talks to save customer deposits after U.S. regulators shut down SVB Friday, rocking the financial world.
HSBC said it had agreed to acquire SVB UK for £1 ($1.21) and would protect deposits.
Brent Hoberman, executive chairman of startup accelerator Founders Factory and co-founder of online businesses lastminute.com and Made.com, said that anything short of a 100% guarantee on deposits would have had significant knock-on effects for U.K. tech, and the deal was a "huge relief."
"SVB UK has a decent balance sheet which enabled HSBC to do this deal," he told CNBC by phone. "If it had been terrible it would have had to get government deposit insurance but that wasn't necessary as it is profitable." SVB UK reported profit before tax of £88 million for 2022.
"We continue to have a strong player in SVB, who provide so many services founders want," Hoberman said, adding that the combination of SVB UK and HSBC, "if well-executed, could be even more of a positive flywheel in the U.K."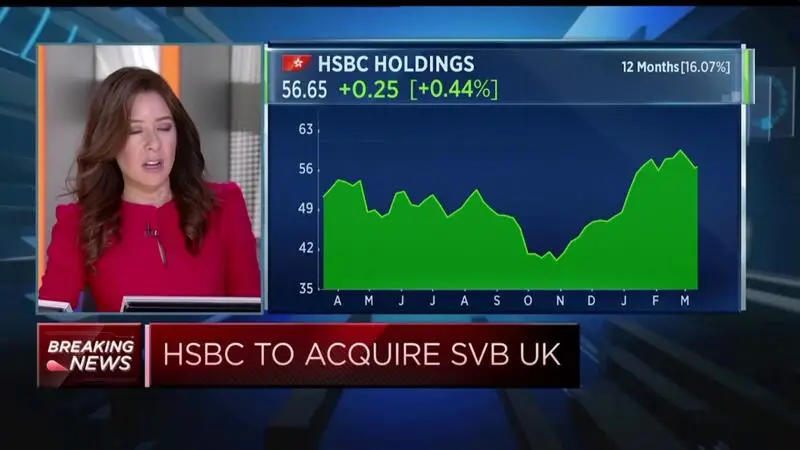 SVB UK was set to enter insolvency after its U.S. parent company collapsed, sparking talks between the U.K. government, Bank of England and other parties in an effort to avert a crisis spreading through the tech sector.
The bosses of more than 200 tech companies had written to the government on Saturday calling for intervention.
"They have saved hundreds of the U.K.'s most innovative companies today," Dom Hallas, executive director of U.K. start-up association Coadec, said in a statement.
He added that the government deserved credit for appreciating the scale of the challenge.
Finance Minister Jeremy Hunt had said in a statement Sunday that while SVB had a "limited presence" in the U.K., the situation was concerning for all SVB UK customers and would impact short-term cashflow positions.  
SVB UK has loans of around £5.5 billion ($6.65 billion) and deposits of around £6.7 billion, according to HSBC. Its parent company, SVB, has roughly $209 billion in total assets and $175.4 billion in total deposits.
In a Tweet on Monday, Hunt said the government and Bank of England had "facilitated a private sale of Silicon Valley Bank UK to HSBC," adding that "deposits will be protected, with no taxpayer support."
The Bank of England added that SVB UK's business would "continue to be operated normally," and that customers should not notice any changes and should continue to contact the bank through usual channels and make loan repayments as normal. The bank remains authorized by U.K. financial regulators.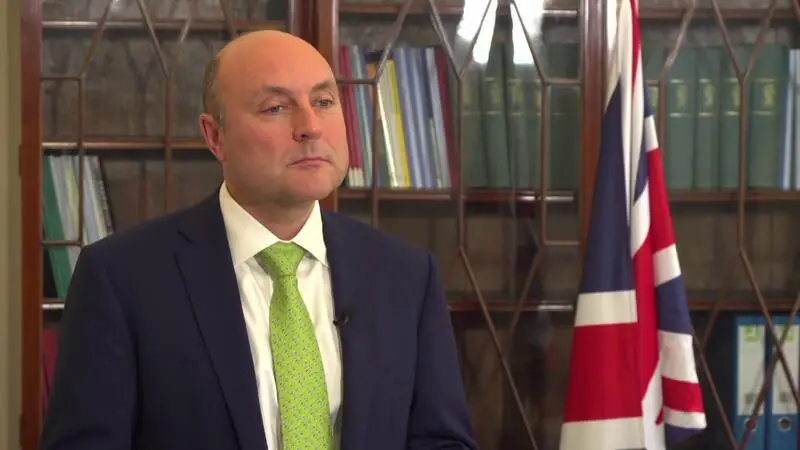 Lingumi CEO Mather described the HSBC rescue as a "great outcome."
"For the bank to go to a really large household name that has got hundreds of years of history is one of the best outcomes we could have had to feel like we can stay with the new SVB, which has been such an important partner to the start-up ecosystem here and in the US for decades now," he said.
When asked why his startup had not banked with a bigger name like HSBC in the first place, he said: "When you're a small startup, you're looking for a bank that understands the unique nature of what you're doing, which is raising capital from investors that you're then deploying into research and development, sometimes for several years, before your first revenues arrive."
"Large banks like HSBC typically until now haven't offered products that really suit start-ups. SVB has always been really good at doing that," he said.
SVB's collapse is the second-largest bank collapse in U.S. history, and on Monday contagion fears dragged down international banking stocks.
U.S. regulators on Sunday approved plans to backstop depositors and financial institutions linked with SVB.
The bank had been in operation for 40 years but some of its primary assets, including U.S. Treasurys and government-backed mortgage securities, have been hit by U.S. interest rate hikes.
Last week it was pushed to crisis point when it announced it needed to raise $2.25 billion to meet clients' withdrawal needs and fund new lending. Its stock price plunged and the news sparked panic-withdrawals from VCs and other depositors.
The European Commission said on Monday it was monitoring the situation.
Source: https://www.cnbc.com/2023/03/13/british-startups-react-to-silicon-valley-bank-uks-rescue-by-hsbc.html
Related Posts