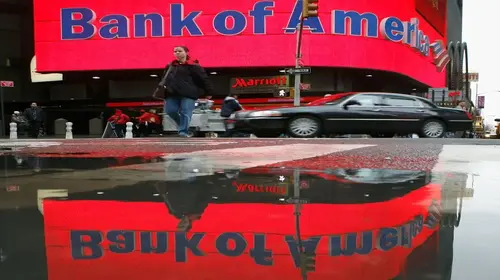 Bank of America, JPMorgan and other banks reportedly team up on digital wallet to rival Apple Pay
Brendan McDermid | Reuters
Several banks are reportedly working on a digital wallet that links with debit and credit cards to compete with Apple Pay and PayPal.
According to the Wall Street Journal, the digital wallet would be operated by Early Warning Services, a joint venture from several banks that also runs Zelle. The major banks involved include Wells Fargo, JPMorgan Chase and Bank of America, according to the report.
The new wallet would initially be launched with Visa and Mastercard already on board, according to the report.
The move could be seen as an effort to slow Apple's push into consumer banking, as the tech giant already offers a branded credit card and is exploring other products for their famously loyal customer base.
Shares of PayPal, which has digital payments as its core business, slipped about 1.5% in premarket trading.
The report follows a mixed earnings season for big banks, with several CEOs including Bank of America's Brian Moynihan warning that the U.S. was likely to see a mild recession. Bank stocks have struggled over the past year even as interest rates have risen, as fears of a recession and a slower investment banking environment have offset gains in net interest income.
Read the full WSJ story here.
Source: https://www.cnbc.com/2023/01/23/bank-of-america-jpmorgan-and-other-banks-reportedly-team-up-on-digital-wallet-to-rival-apple-pay.html
Related Posts