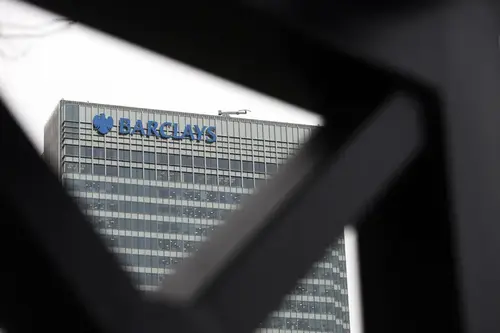 Barclays posts 19% slide in annual net profit after costly U.S. trading blunder
Barclays Bank building
Chris Ratcliffe | Bloomberg | Getty Images
LONDON — Barclays on Wednesday reported a full-year net profit of £5 billion ($6.05 billion) for 2022, beating consensus expectations of £4.95 billion but suffering a 19% fall from the previous year's £6.2 billion in part due to a costly trading blunder in the U.S.
Here are the other financial highlights:
Common equity tier one capital (CET1) ratio was 13.9%, compared to 13.8% in the previous quarter and 15.1% for the final quarter of 2021.
Return on tangible equity (ROTE) was 8.9%, compared to 12.5% in the third quarter and 13.4% for the fourth quarter of 2021.
The British lender took a substantial hit from an over-issuance of securities in the U.S., which resulted in litigation and conduct charges totaling £1.6 billion over the course of 2022.
The British bank announced early last year that it had sold $15.2 billion more in U.S. investment products — known as structured notes — than it was permitted to.
This is a breaking news story, please check back later for more.
Source: https://www.cnbc.com/2023/02/15/barclays-posts-19percent-slide-in-annual-net-profit-after-costly-us-trading-blunder.html
Related Posts