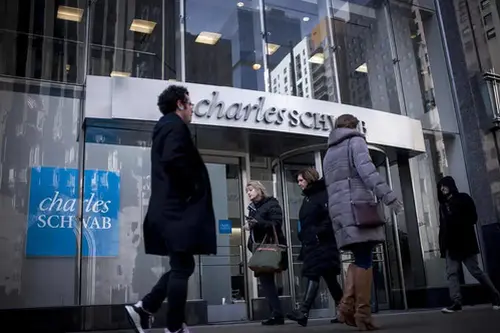 Charles Schwab shares head for worst day ever, drop 20% as fears of banking crisis deepen
Pedestrians pass in front of a Charles Schwab bank branch in downtown Chicago, Illinois.
Christopher Dilts | Bloomberg | Getty Images
Charles Schwab shares slid on Monday as worries about the state of regional banks deepened in light of the recent collapse of tech-focused Silicon Valley Bank and crypto-related Signature Bank.
The Westlake, Texas-based financial company dropped as much as 23.3% during Monday's trading. The stock was last down 20.3% on the day. It would be Schwab's worst one-day sell-off ever if the decline is worse than the 19% it suffered in April 2000.
related investing news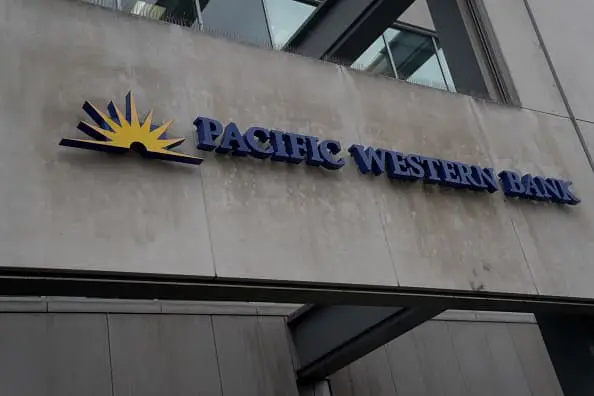 Davidson upgrades PacWest shares to buy as bank stock continues to crater another 37%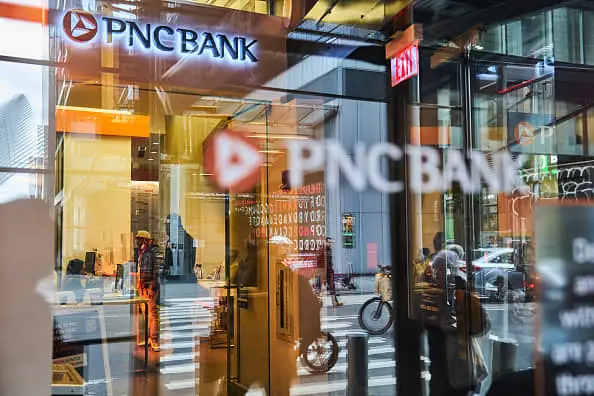 Citi says it's time to buy PNC shares after Silicon Valley Bank fallout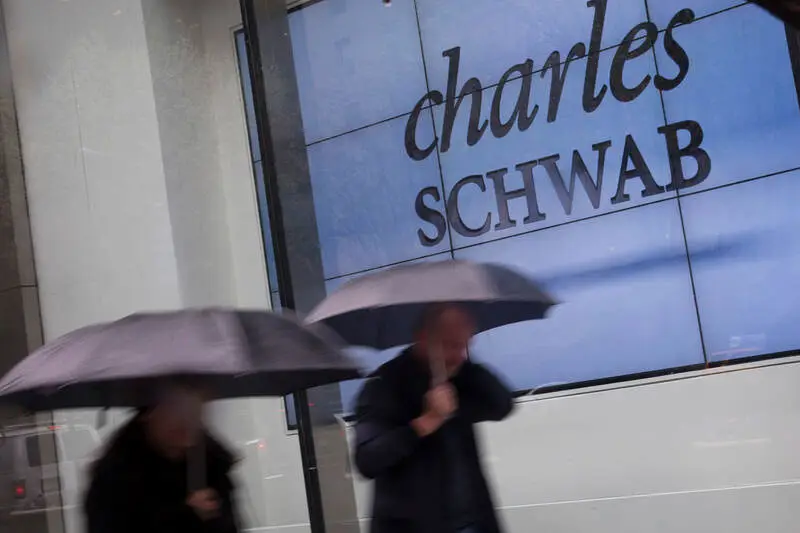 Citi upgrades Charles Schwab, says recent selloff opens a promising entry point
The sharp pullback came even as Schwab reassured shareholders and customers that it isn't seeing significant outflows amid the overall panic over the banking system. Schwab noted that more than 80% of its total bank deposits fall within the insurance limits of the Federal Deposit Insurance Corporation, adding it has "access to significant liquidity" and its business is continues to "perform exceptionally well."
"Our financial performance continues to be strong," the company said in a statement Monday. "Schwab is well-positioned to navigate the current environment as we continue to serve clients and build the future of modern wealth management. And we applaud the efforts of our regulators to support depositors during this critical time, helping to bolster confidence across the American banking system."
'Compelling' entry point?
Schwab is the 8th biggest U.S. bank by assets with $7.05 trillion in client assets and 33.8 million active brokerage accounts at the end of 2022. Because of its retail brokerage deposit model with ample liquidity, some Wall Street analysts think it won't face a run like SVB did.
"Due to robust supplemental liquidity sources, we think it is very unlikely that SCHW will ever need to sell HTM securities to meet deposit withdrawal requests," Richard Repetto of Piper Sandler said in a note Monday. The analyst maintained his overweight rating.
Meanwhile, Citi analyst Christopher Allen upgraded Schwab shares to buy from neutral, saying that Schwab shares have limited risk of deposit flight risk and current valuation levels present a "compelling entry point."
Shares of Schwab are down 43% in 2023, off nearly 59% from its 52-week high.
SVB's collapse marked the largest U.S. banking failure since the 2008 financial crisis — and the second-largest ever. Banking regulators rushed to backstop depositors with money at SVB and now shattered Signature Bank, seeking to ease systemic contagion fears.  
First Republic Bank saw a more severe selloff on Monday, down more than 70%, after it said Sunday it had received additional liquidity from the Federal Reserve and JPMorgan Chase.
Source: https://www.cnbc.com/2023/03/13/charles-schwab-shares-head-for-worst-day-ever-as-fears-of-banking-crisis-deepen.html
Related Posts