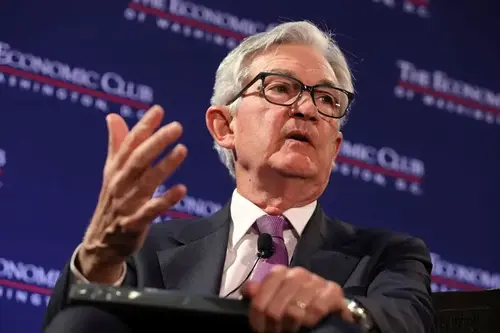 Watch Fed Chair Jerome Powell speak live on Capitol Hill about interest rates and the economy
[The stream is slated to start at 10 a.m. ET. Please refresh the page if you do not see a player above at that time.]
Federal Reserve Chairman Jerome Powell will address the Senate Banking, Housing and Urban Affairs Committee on Tuesday morning.
Powell's remarks come with the central bank weighing the future of monetary policy and its impact on the inflation fight. Officials have raised their benchmark interest rate eight times over the past year, taking the fed funds rate to a target range of 4.50%-4.75%.
Markets were looking to Powell for clarity on how much further the Fed is likely to push rates. While inflation data started to drift down towards the end of 2022, January indicated that prices rose briskly and could pose a threat ahead.
Powell will follow up his remarks Tuesday with an appearance Wednesday before the House Financial Services Committee.
Read more:
Fed's Powell heads to Capitol Hill this week, and he's going to have his hands full
A year after the first rate hike, the Fed still has a long way to go in the fight against inflation
Fed can't tame inflation without 'significantly' more hikes, causing a recession, paper says
Subscribe to CNBC on YouTube. 
Source: https://www.cnbc.com/2023/03/07/watch-fed-chair-jerome-powell-speak-live-on-capitol-hill-about-interest-rates-and-the-economy.html
Related Posts