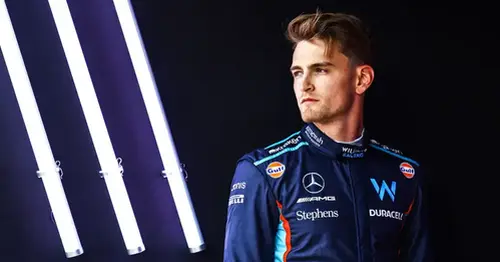 America's only Formula One driver is fighting for his future. He says he knows 'exactly' what he needs to do.
AUSTIN — Logan Sargeant is the only American driver in Formula One. He's also the only one of the 20 drivers who hasn't inked a contract extension beyond the current season.
As a rookie season of highs and lows enters its final stretch, the 22-year-old Williams Racing driver said he knows "exactly" what he needs to do to secure his seat with the team beyond 2023. And it could begin at his home race — a packed weekend with a "sprint" race on Saturday and the United States Grand Prix on Sunday.
"I know what it takes. And I just need to give them a reason to be happy," Sargeant told NBC News in an interview Thursday at the team's suite in the paddock. "I don't need to do anything special. Just be clean, consistent and keep the pace up."
Asked recently if he's considering replacing Sargeant, Williams team boss James Vowles said he "has very clear targets of what he has to hit before the end of the season, and we are working with him continuously." In a video posted to the team's website, he said, "We want him to succeed, and we want him in the car next year."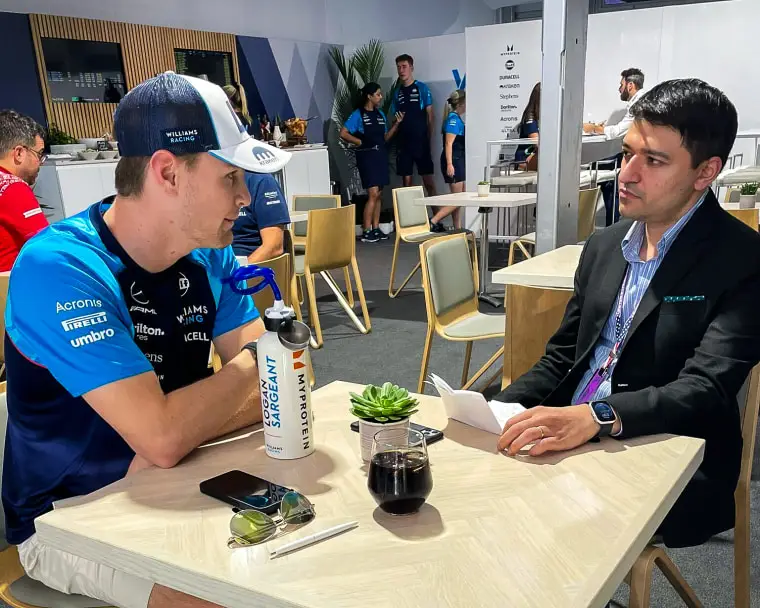 Sargeant said he knows what those targets are, and laid out his goals for the last five races in the calendar. First, "to continue the pace I've had," which he feels confident of, as "I've found a good spot with the car and it's all moved in the right direction." Second, he said, he wants to cut out what he called "split-second silly errors."
Among those errors are two costly incidents last month — in Singapore, when he hit the barrier and damaged his front wing at a street race, and in Japan, when he overcooked the throttle on the last corner of a hot qualifying lap and slid into the barrier.
"Obviously, you learn from those but I feel like I've made, you know, a couple of too many. But yeah, live and learn," Sargeant said.
He also cited "a lot of amazing moments," including July's British Grand Prix, when he earned his best finish of 11th place — just five seconds away from becoming the first American to score points in Formula One since Michael Andretti in 1993.
It's a goal that has eluded him in a slower — yet improving — Williams car that is outmatched by most of the grid. Sargeant downplayed points this weekend, saying it's "becoming more and more difficult by the round." As other teams bring upgrades, Williams has instead switched focus to building next year's car.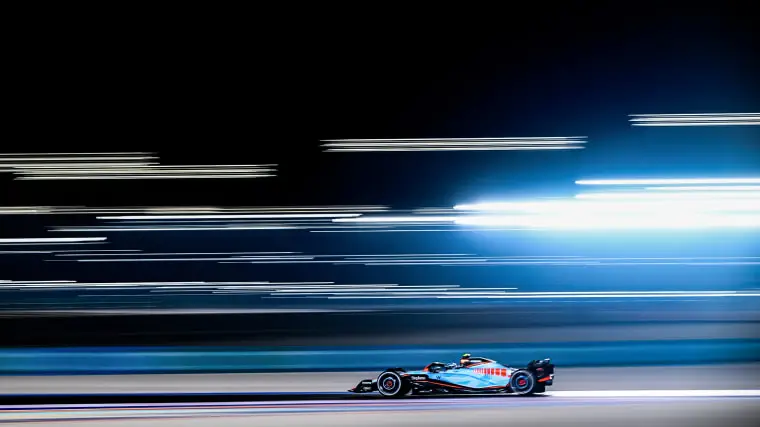 But he said it is possible to bring in points, noting that his more experienced teammate, Alex Albon, has seized opportunities when they arise and secured multiple points finishes.
"If we just keep ourselves in a good position, keep it clean, doors will open and we just need to be ready to walk through that door when it comes," Sargeant said. "So there's always opportunity, and obviously, I'm really motivated to do well here."
As the sport's only American, Sargeant is the only driver with three home races. Along with Austin, Formula One added a race in Miami, and next month it'll hold its first Las Vegas Grand Prix with a long straight down the glamorous "Strip."
It's a huge bet on the future of the sport in this rapidly growing market. Nothing would cement it quite like an American driver competing for points, podiums and even race wins. And losing the sport's only U.S. driver could be a step backward. 
Austin has a special significance for Sargeant. Last year, he made his Formula One debut at an official practice session here. Two years ago, he was announced as a Williams Racing Academy Driver here.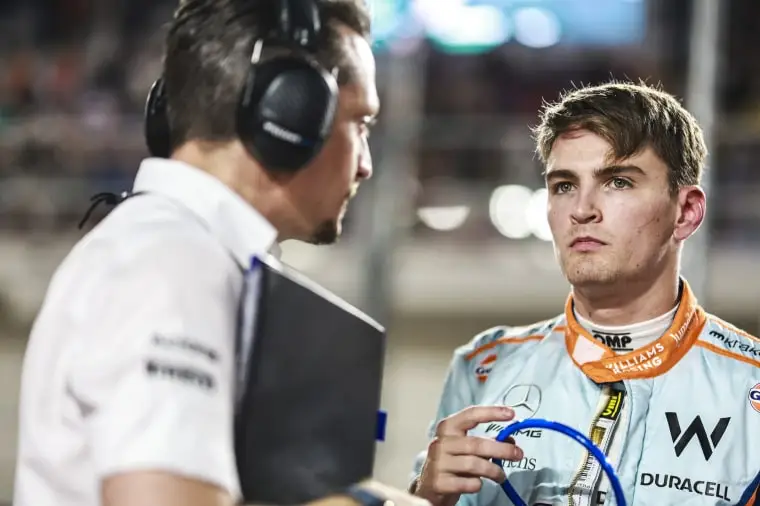 "And now, to be doing the full circle back here to do a race with the team is just awesome. So it's always good experiences when I come here, and hopefully, we can build on that through the weekend," Sargeant said. He refrained from laying out a target finish when asked how he defines success for him this weekend: "The result doesn't bother me. It's just about getting the most out of the car that I have. And if I know I've done that, then I'm a happy man."
Earlier this season, Sargeant drew attention for a quirk of his: Not drinking water during a race. Formula One drivers lose multiple pounds during a single race, and drivers regularly drink water from the cockpit to stave off dehydration. Sargeant said he recently started drinking water, but that it's not the most enjoyable thing.
Source: https://www.nbcnews.com/news/sports/americas-only-formula-one-driver-fighting-future-says-knows-exactly-ne-rcna121275
Related Posts