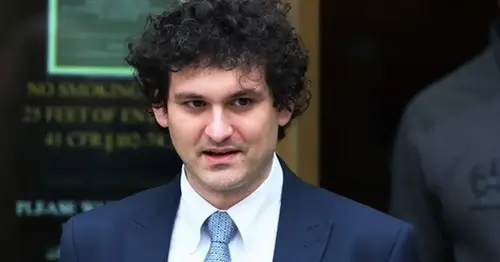 Prosecutors in Sam Bankman-Fried trial compare defense argument to 'Dumb and Dumber'
Prosecutors in the criminal trial against FTX co-founder Sam Bankman-Fried compared one of the defense's arguments to a scene in the 1994 film "Dumb and Dumber," in which actor Jim Carrey says IOUs are "as good as money."
In a written brief on Thursday to Judge Lewis Kaplan, who's presiding over the Manhattan trial, assistant U.S. attorneys for the Southern District of New York took issue with several of the jury instructions provided by the defense team.
One specific directive reminded prosecutors of the 29-year-old comedy about two less-than-intelligent friends, played by Carrey and Jeff Daniels, who take a cross-country trip to Colorado to return a briefcase full of money to its owner, though the cash had actually been left as ransom.
"If you find that FTX customers, after depositing funds with FTX, received a credit to transact on the FTX exchange and therefore received the right to withdraw an equivalent amount of funds at a later time upon request, that is insufficient to establish that they were deprived of property," the jury instruction from the defense says.
Much of the government's case hinges on billions of dollars that FTX, Bankman-Fried's crypto exchange, siphoned out of customer accounts and used largely to try and cover up losses at sister hedge fund Alameda Research after cryptocurrency prices plunged. Funds also allegedly went to pay for things such as a $35 million property in the Bahamas and political donations.
Customers were ultimately unable to retrieve much of their money as FTX and Alameda were simultaneously imploding.
The defense, according to prosecutors, is trying to make the claim to the jury that clients still had a credit to the funds they deposited even if the money wasn't there because it was being used for other things. Prosecutors say the argument is "untethered to the facts of the case" and that a "credit to obtain funds at a later date, if such funds are ultimately available, is clearly not the same, or as valuable, as the money or property itself."
In a footnote, the prosecution writes, "A popular movie from the 1990s illustrates the point: a briefcase, once filled with money, is not the same as a briefcase later filled with IOUs." In "Dumb and Dumber," when the briefcase reaches its owner, it's filled with paper.
"That's as good as money, sir," says Carrey, playing the character Lloyd Christmas.
Mark Cohen, Bankman-Fried's lead defense attorney, didn't immediately respond to CNBC's request for comment.
More from CNBC
Okta shares fall after company says client files were accessed by hackers via its support system
Sam Bankman-Fried, FTX allies secretly poured $50 million into 'dark money' groups, evidence shows
Dow falls nearly 300 points after 10-year Treasury yield tops 5% for the first time since 2007
Bankman-Fried, 31, faces seven criminal fraud charges tied to the collapse of his crypto empire late last year. Bankman-Fried, who has pleaded not guilty, could face life in prison if convicted.
The first three weeks of the trial have been highlighted by testimony from Bankman-Fried's former close friends, who were also top executives at FTX and Alameda and have since turned on him, some through plea deals with the government. The trial is scheduled to resume late next week and extend into November.
Source: https://www.nbcnews.com/business/business-news/prosecutors-sam-bankman-fried-trial-compare-defense-argument-dumb-dumb-rcna121480
Related Posts