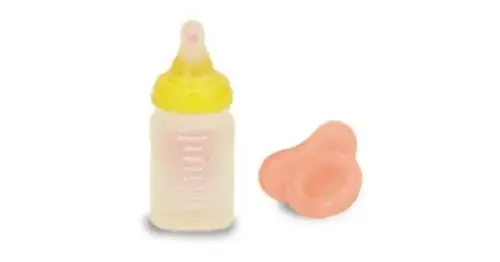 3.2 million Calico Critters toys recalled over choking fears and deaths of two children
More than 3.2 million Calico Critters toys are being recalled amid fears that they present a choking hazard to children, officials said Thursday.
The Consumer Product Safety Commission and Epoch Everlasting Play, of Pine Brook, New Jersey, jointly announced the recall.
They're calling for a return of "all Calico Critters flocked animal figures and sets that were sold with bottle and pacifier accessories," the commission said in a statement.
The company is "aware of three incidents involving the pacifier accessory, including two deaths," one of them involving a 2-year-old in 2018 in New Mexico and the other a 9-month-old who died in 2015 in Japan, the commission said.
Most of the toys were sold at Walmart and Meijer and on the company's website and Amazon.
Source: https://www.nbcnews.com/news/us-news/32-million-calico-critters-toys-recalled-choking-fears-deaths-two-chil-rcna74230
Related Posts