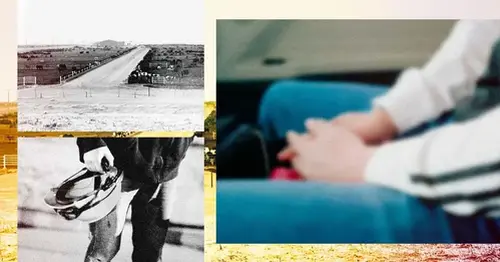 A 16-year-old says he's still cleaning a Kansas slaughterhouse months after his employer was fined for employing kids
When the Labor Department discovered over 100 migrant children cleaning Midwest slaughterhouses in February, their employer, Packers Sanitation Services Inc., paid a $1.5 million fine, agreed to stop employing children, and, according to PSSI and employees who spoke to NBC News, quickly fired all workers found to be underage.
But a 16-year-old whom NBC News is calling Pedro said he's still cleaning blood and animal parts off the kill floor of a Kansas slaughterhouse up to seven nights a week, a job illegal for anyone younger than 18 under U.S. labor law. Pedro spoke to NBC News on the condition of anonymity. Although the job is hard, dangerous and tiring, he fears losing his paycheck would put him and his family in Guatemala in an impossible situation. Pedro said he used a false identity to get the job.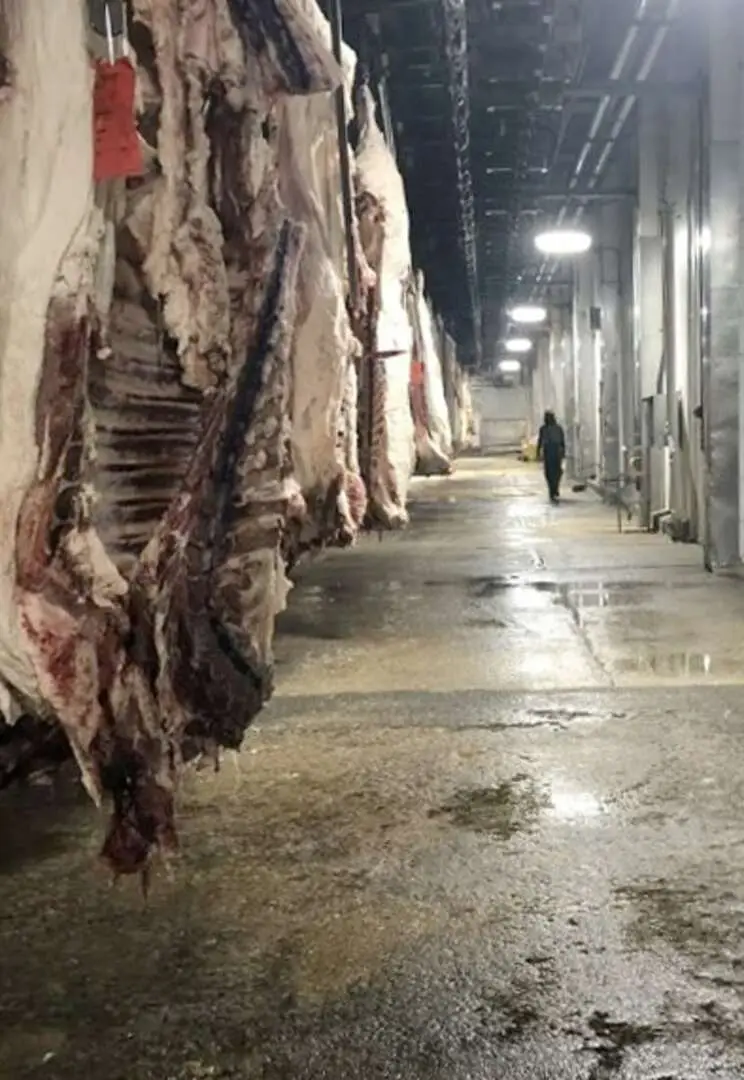 From 11 p.m. to 6 a.m., Pedro is responsible for hauling away animal parts in a cart, scrubbing blood off the floor and cleaning machines with harsh chemicals. He is proud of the job he does and said he works extremely fast to get the job done on time.
"Where they kill the cows. I have to clean all the blood of the cows until I finish. I have to leave my area clean," Pedro said.
He said he is no longer bothered by the gore and has grown used to it after working in the slaughterhouse for over a year. 
Click here to read Telemundo's version of this story in Spanish
If anyone falls behind, Pedro said, "they reprimand you. You cannot recover [the time]. Five minutes is worth an hour over there."
In the middle of that rush, Pedro sustained a severe burn from the harsh cleaning chemicals he uses. But he continues to work.
PSSI is owned by the private-equity group Blackstone. PSSI has previously said it requires all new hires to present identification that it runs through the government's E-Verify system and that some employees present false or stolen IDs.
Over 100 minors found illegally employed cleaning slaughterhouses
Feb. 18, 2023
03:59
PSSI asked NBC News to reveal Pedro's identity so that he could be immediately fired, but NBC News is withholding his name to let him share his story without fear of losing the job he says he needs. PSSI said it would redouble its efforts to find him.
"As we have said repeatedly, we have a long-standing zero-tolerance policy against employing anyone under the age of 18 and don't want a single minor working for our company — period," a PSSI spokeswoman said.
"We have taken extensive steps since the DOL matter to continue strengthening our procedures to enforce that absolute prohibition — including new training on spotting identity fraud. But the unfortunate reality for our company — as well as many other employers today amid our country's unaccompanied minor crisis at the border — is that we are increasingly subject to sophisticated identity theft attempts to try and circumvent our extensive compliance measures."
In a statement, Blackstone said, "PSSI has been crystal clear that it has a zero-tolerance policy against employing anyone under 18 and is committed to taking action in instances when false identification documents are used to circumvent their extensive hiring procedures."
'All the time I am alone'
Pedro said he left Guatemala alone after his parents struggled to find work and feed their family. Like hundreds of other children who cross the border unaccompanied daily, he paid a smuggler to bring him here to live with a relative. He said he now sends money back to his parents in Guatemala, pays rent to that relative and is still working to pay back $2,500 in remaining debt to a smuggler.
He considers himself lucky to still have the job after so many other minors working for PSSI were recently fired. Many of the former child employees are left struggling to survive, he said.
"There were some who don't live with their parents, like me, and it's very difficult for them the pay the rent and [for] their lunch," Pedro said.
Pastor Joel David Tuchez said he knows of more than a dozen children, who are mainly Guatemalan, in his community in Kansas who worked for PSSI cleaning slaughterhouses at night.
Although many children work difficult jobs in Guatemala, including on sugar plantations, it is illegal for anyone under the age of 18 to clean meatpacking plants in the U.S. Tuchez said the work has robbed the children of their right to a childhood and a bright future in the U.S.
"You wish you could take all of them in and figure out a way to let them live their age. Let them enjoy what other kids their age are enjoying here in the United States," Tuchez said. 
Now, as a result of the Labor Department investigation, most of those children have lost their jobs at PSSI. Tuchez said they're now living in fear. 
Fear, he said, "that they are not going to be able to pay the money they owe, the things they're going to have to do to pay that money. They may get sent back." 
Tuchez said there are smugglers living in his community who bring unaccompanied minors into the U.S. for a fee and then provide fake work papers so that they can appear to work as adults. He makes it a point not to learn who they are so that he does not become involved in helping children repay their debt in the dangerous system.
NBC News first reported that the Department of Homeland Security's Homeland Security Investigations is investigating a potential human trafficking scheme that has profited off of children working for multiple companies tied to the meatpacking industry across multiple states. There is no indication that the slaughterhouse companies or PSSI are being investigated for trafficking.
Immigration and Customs Enforcement spokesperson Tanya Roman said in a statement, "Due to an ongoing investigation, HSI is unable to comment at this time."
Large sanitation company facing child labor accusations
Feb. 22, 2023
03:15
Tuchez said the number of child migrants coming to his small Kansas community without their parents started to increase about two years ago. That was around the time the Biden administration announced it would not apply Covid border restrictions known as Title 42 to children who crossed unaccompanied, and the number of unaccompanied children sharply rose. 
Pedro was one of those children. As an unaccompanied minor entering the U.S., he was first sent to the custody of the Department of Health and Human Services. A relative came forward to sponsor him, and HHS approved of his placement before releasing him. Under HHS guidelines, some children are given only a one-time phone call to check in on their well-being if it can be established that the sponsor is related to the child. 
After work, Pedro attends high school, where he said he struggles to stay awake in class. 
"It takes its toll," he said. He said his teachers were aware that many of their students have held jobs cleaning the slaughterhouses at night.
Diana Mendoza heads the English as a second language program at a school district in Kansas where some of her students work overnight shifts in dangerous jobs. She said her students struggle to balance their competing interests to work to make ends meet now while also getting an education to secure a brighter future.
"They come in tired and you can see it in their body. For example, they will put their head down, they try to rest a little in school," Mendoza said. "When people are tired [they] can't always pay the attention necessary to learn."
The hardest part of his life in Kansas, Pedro said, is not the dangerous work followed by trying to stay awake in school. It's the loneliness.
Source: https://www.nbcnews.com/news/us-news/kansas-teen-cleans-slaughterhouse-pssi-rcna78539
Related Posts