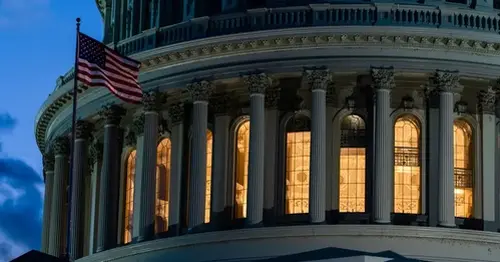 A short government shutdown wouldn't crash the economy, but a long one holds risks
Government funding runs out at 12:01 a.m. Sunday, and, if Congress can't hammer out a deal, a broad range of federal functions will halt.
The most immediate impact will be furloughs and paused paychecks for hundreds of thousands of government employees and contractors. Analysts don't expect to see major ripple effects across the U.S. economy if a shutdown lasts just a few weeks, but the longer the federal government stays closed, the greater the chances of broader fallout.
Here's a look at what to expect.
How much would it cost?
The answer mostly hinges on how long a government shutdown might last.
The most recent one lasted 34 days in the winter of 2018-19 and delayed at least $18 billion in spending, which was resumed once the government reopened. That shutdown cost $11 billion at the time, of which the nonpartisan Congressional Budget Office estimated $3 billion was lost permanently.
The 2018-19 shutdown dragged down U.S. economic growth, leading to an $8 billion hit to real gross domestic product, or a loss of 0.2%, according to the CBO. This time around, the Bipartisan Policy Center think tank forecasts a shutdown could cost upward of $1 billion a week.
We'd like to hear from you about how you're preparing for a possible government shutdown, whether you might be out of work or feel the effects of shuttered services. Please contact us at [email protected] or reach out to us here.
Would a shutdown affect the stock market?
Although investors generally don't like uncertainty, past shutdowns haven't moved markets all that much. Expectations that the federal government would eventually reopen have largely kept investors from trying to trade based on headlines out of Washington.
Brian Gardner, who watches federal policymaking for the financial services firm Stifel, noted recently that markets rose during the last two shutdowns. During the 2018-2019 shutdown, the S&P 500 rose by about 10%. And in the preceding 2013 shutdown, the market rose about 3%.
"Other factors will move the financial markets, a government shutdown probably will not," Gardner wrote.
What about interest rates?
Federal Reserve Chairman Jerome Powell said on Sept. 20 that a government shutdown "hasn't traditionally had much of a macroeconomic effect." But the Fed is a data-driven institution that relies heavily on government reports to determine what to do with interest rates. That's a potential risk factor for the central bank as it continues trying to reduce inflation by increasing the costs of borrowing.
The longer a government shutdown lasts, the more economic data — on everything from price increases to unemployment — is not processed and released as scheduled.
The next national jobs report, for example, is set to be published by the Bureau of Labor Statistics on Oct. 6. Without access to important metrics about the health and direction of the U.S. economy, the Fed could be flying at least partially blind ahead of its next interest rate decision in November.
How would federal workers be affected?
If Congress is unable to pass a spending bill, the government would be forced to shut down any federal agencies and programs unfunded by existing appropriations that are deemed not critical. But the number of employees who'd be affected by those closures can vary, largely depending on whether the government shuts down entirely or does so only in part. And currently, the U.S. is on track for a full shutdown.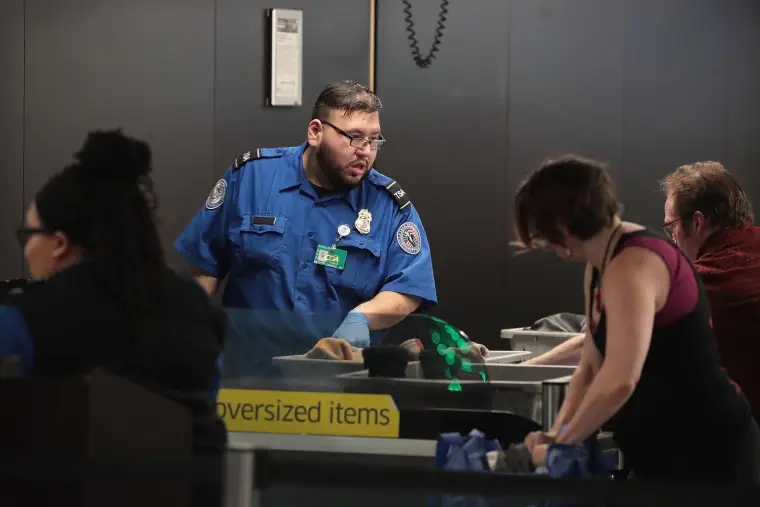 In a partial shutdown, some agencies and departments that have received full-year funding elsewhere can continue operating, allowing more federal staffers to continue reporting to work and getting paid. But in a full shutdown, a larger swath of the nation's more than 2.2 million government employees, a group that includes military personnel, would miss paychecks.
During the 2018-19 partial shutdown, for example, nonessential activities at the Department of Defense and the Department of Energy went on largely uninterrupted because they had been funded through a prior bill. By contrast, the 16-day full shutdown in 2013 affected all departments and agencies funded by annual appropriations.
In the more recent of the two, about 300,000 government workers (or 38% of those at unfunded agencies) were furloughed, according to CBO estimates, whereas 850,000 workers were furloughed in 2013.
During shutdowns, even employees deemed essential would have to work without pay. Back pay for both furloughed and working federal employees can be disbursed only after a shutdown ends. And the prospect of going without pay for an indefinite period could squeeze many households' spending decisions this fall, just as student loan repayments resume, holiday shopping picks and inflation remains high.
Would consumers and federal program participants see an impact?
Essential services wouldn't be interrupted, meaning the funding that keeps programs like Social Security and Medicare up and running would continue.
But other widely used safety-net programs could be hit. Disruptions at the Department of Health and Human Services could lead to 10,000 low-income families losing access to child care under the Head Start programs, for example.
Other nonessential government services might hit speed bumps as well. TSA agents and air traffic controllers would be expected to continue to work without pay, but they could decide to walk off the job, as some did in previous shutdowns. If that happens, security lines at airports across the country could see delays.
Source: https://www.nbcnews.com/business/economy/government-shutdown-economic-impact-inflation-stock-market-rcna117832
Related Posts