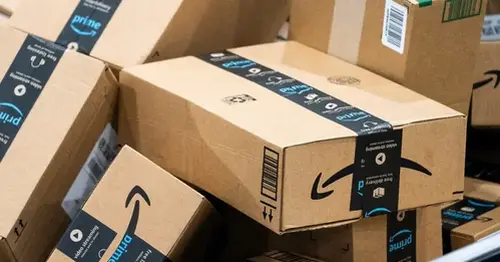 Amazon discontinues charity donation program amid cost cuts
Amazon said Wednesday it plans to shut down its charity donation program, in the latest example of the company's broader cost-cutting efforts.
Through the program, called AmazonSmile, the e-retailer donates a percentage of eligible purchases on the site to the shopper's chosen charity organization. Amazon said it has donated roughly $500 million to charities since the program launched in 2013.
Amazon now plans to wind down AmazonSmile by Feb. 20, the company said in a notice to customers posted to its website.
"After almost a decade, the program has not grown to create the impact that we had originally hoped," the company said. "With so many eligible organizations — more than 1 million globally — our ability to have an impact was often spread too thin."
Amazon reportedly plans to lay off 10,000 employees
Nov. 15, 2022
02:13
The average donation to charities was less than $230, Amazon said.
Amazon will continue to invest in areas where it can "make meaningful change," such as assisting with natural disaster relief, affordable housing initiatives and community assistance programs, the company said.
The move to shutter AmazonSmile comes as CEO Andy Jassy has embarked on a sweeping review of the company's expenses amid a worsening economic outlook and slowing growth in its retail division.
More from CNBC
Jamie Dimon says Congress shouldn't play games with the creditworthiness of the U.S. government
U.S. weekly jobless claims unexpectedly fall
Tennis Channel will air Major League Pickleball tournament matches, deepening broadcast partnership
Source: https://www.nbcnews.com/business/business-news/amazon-discontinues-charity-donation-program-cost-cuts-rcna66502
Related Posts