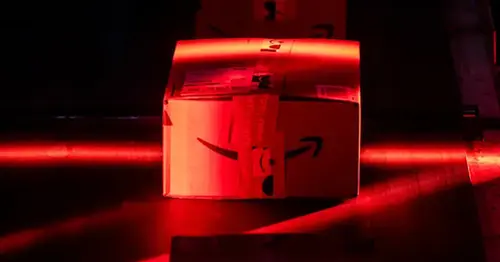 Amazon to lay off 9,000 more workers
Amazon will lay off 9,000 more employees, CEO Andy Jassy said in a memo to staff on Monday.
The cuts are on top of the previous layoffs that commenced last November and extended into January. That round affected more than 18,000 employees.
Amazon made the decision to lay off more employees as it looks to streamline costs and took into account the uncertain economy, as well as the "uncertainty that exists in the near future," Jassy said. The company just wrapped up the second phase of its annual budgeting process, referred to internally as "OP2."
"The overriding tenet of our annual planning this year was to be leaner while doing so in a way that enables us to still invest robustly in the key long-term customer experiences that we believe can meaningfully improve customers' lives and Amazon as a whole," Jassy said.
The latest round will primarily impact Amazon's cloud computing, human resources, advertising and Twitch live streaming businesses, Jassy said in the memo.
More from CNBC
First Republic continues tanking, but other regional banks are rallying Monday
OpenAI CEO Sam Altman says he's a 'little bit scared' of AI
New Starbucks CEO Laxman Narasimhan takes over nearly two weeks earlier than expected
Amazon is trimming its headcount after it went on a hiring spree during the Covid pandemic. The company's global workforce swelled to more than 1.6 million by the end of 2021, up from 798,000 in the fourth quarter of 2019.
Jassy is also undergoing a broad overview of the company's expenses as the company reckons with an economic downturn and slowing growth in its core retail business. Amazon froze hiring in its corporate workforce, axed some experimental projects and slowed warehouse expansion.
Source: https://www.nbcnews.com/business/business-news/amazon-lay-9000-workers-earlier-cuts-rcna75745
Related Posts