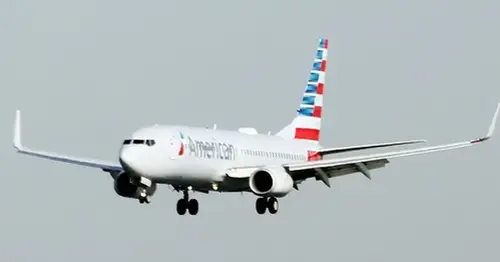 American Airlines scraps traditional frequent flyer award chart in dynamic pricing shift
American Airlines is getting rid of its traditional frequent flyer award chart as the carrier moves toward dynamic pricing for mileage redemptions, the latest shift in its lucrative AAdvantage loyalty program.
Starting late Wednesday, the carrier will publish starting levels for how many frequent flyer miles are likely required to redeem for a ticket in certain regions — for example, 7,500 for a one-way ticket within the contiguous 48 U.S. states and Canada. Previously, the chart showed redemption levels that were static.
American in December said it would get rid of different redemption categories, MileSAAver and AAnytime awards, which have set minimum rates. The new redemption level will be called "Flight Awards" and the chart will serve as a reference guide.
New push for national no-fly list to decrease unruly passengers
March 29, 2023
01:27
"Just like cash tickets, these are going to float based on demand," Chris Isaac, American's director of loyalty, said in an interview.
American introduced dynamic pricing for award tickets in 2019, meaning the number of miles required to redeem for a ticket fluctuate based on supply and demand.
"This product has become the product that our members have gravitated to," Isaac said. That category required the same number or fewer miles than the awards that were set in the chart "up to 85% of the time over the last few years," American said.
Award tickets on American and other airlines can also vary based on the time of year.
For example, it cost 126,000 frequent flyer miles for a roundtrip ticket in standard economy on American between New York and Rome between June 1 and June 8, during the high season, but only 89,500 miles from Oct. 1 to Oct. 8, during the lower-demand season.
More from CNBC
Airlines' answer for congested airports, rising costs: Bigger planes
A 'Big Short' investor sees financial disaster brewing in housing markets
Jeep unveils 2024 Wrangler SUV in next stage of off-road sales battle with Ford Bronco
Source: https://www.nbcnews.com/business/travel/american-airlines-scraps-traditional-frequent-flyer-award-chart-dynami-rcna78476
Related Posts