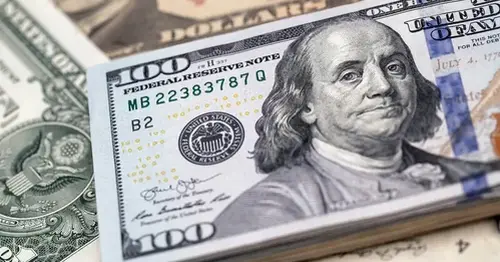 Americans are so worried about money, it's hurting mental health
Worries about money are taking a toll on Americans, leading to some negative impacts on their mental health.
That's according to a new survey from the financial information group Bankrate.
The survey found 52% of respondents listed money as the thing that takes the biggest toll on their mental health, compared with 42% who blamed worries about their own health and 41% who listed current events as their top concern.
The latest finding compares with 42% of U.S. adults who said money was their top concern last year.
Mental health distress can manifest in many ways. For the Bankrate survey, that definition includes feelings of anxiety, stress, worried thoughts, difficulty sleeping and depression.
The results come ahead of Wednesday's inflation report, which is predicted to show year-on-year price increases stayed at 5% for the second consecutive month through April. Still, some analysts say the inflation rate is likely to come in ahead of that figure given recent increases in used car prices and ongoing wage hikes.
That money-induced stress is also unfolding at a time when more American adults are confronting financial disaster, including upticks in car repossessions and home foreclosures.
Within the "money" category in Bankrate's survey, concerns about inflation ranked the most stress-inducing, with 68% naming high prices as their biggest worry. As many as 60% of the people who responded said they were concerned about paying for everyday expenses, while 56% said lacking emergency funds has them on edge.
"There are several sobering statistics in this report ... with inflation at the center of many of these money worries," Ted Rossman, Bankrate senior industry analyst, said in the write-up of the survey. "Despite a strong job market, wage growth has not kept pace with the rising cost of living. Debt has been rising and savings have been dwindling."
The frequency of concerns about money has also increased, with 56% of people with money concerns saying the worries happen at least once a week — up from 52% last year who said the same. And 29% of those who say money has a negative impact on their mental health say they worry about money daily, Bankrate said.
The survey also found important demographic differences in the rates of concern, namely that 61% of women said inflation and rising prices had the biggest negative impact on their mental health, compared with 51% of men saying so. Overall, 73% of women named "economic factors" as the top driver affecting their own mental health, compared with 66% of men.
And among generations, the survey found 60% of Gen Xers (ages 43 to 58) said money was negatively impacting their mental health, compared with 55% of millennials (ages 27 to 42), 52% of Gen Z (ages 18 to 26), and 45% of baby boomers (ages 59 to 77).
Lindsay Bryan-Podvin, a financial therapist interviewed by Bankrate, said Gen X finds itself as the "sandwich" generation where they may be supporting multiple dependents.
Source: https://www.nbcnews.com/business/consumer/financial-wealth-and-mental-health-americans-worried-about-money-rcna83569
Related Posts