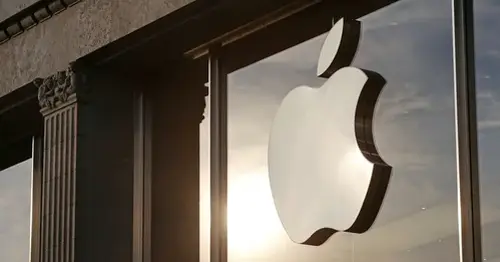 Apple launches its savings account with 4.15% interest rate
Apple on Monday launched its Apple Card savings account with a 4.15% annual percentage yield. It requires no minimum deposit or balance, Apple said, and users can set up an account from the Wallet app on their iPhones.
The company said in a press release that all Daily Cash rewards earned through the Apple Card will automatically be deposited to the savings account. Daily Cash is the Apple Card reward program that offers up to 3% back on purchases. Users can change where their Daily Cash is deposited at any time, and can also add funds from their bank account to build on their earnings.
Apple is launching the savings account through Goldman Sachs.
The national average APY on savings accounts is just 0.35%, according to the Federal Deposit Insurance Corporation, so Apple's 4.15% APY is high in comparison. But competing savings accounts offered by large credit unions, online banks and brick-and-mortar banks can also offer customers a significant APY.
CIT Bank offers a savings account with a 4.75% APY when customers deposit a minimum balance of $5,000. Marcus by Goldman Sachs has a 3.9% APY with no minimum balance or monthly fees. Capital One's savings account has no minimum balance, and users can earn a 3.5% APY. Vio Bank offers a savings account with a 4.77% APY with no minimum balance.
Source: https://www.nbcnews.com/tech/apple/apple-launches-savings-account-415-interest-rate-rcna80016
Related Posts