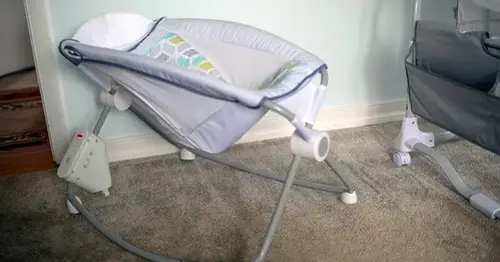 At least 100 deaths now linked to recalled Fisher-Price sleeper
Fisher-Price's recalled Rock 'n Play Sleepers have now been linked to 100 fatalities, the Consumer Product Safety Commission announced Monday.
The sleeper was first recalled in April 2019 following reports that infants had rolled from their back to their stomach or side while unrestrained, "or under other circumstances," the commission said. Some 4.7 million units were affected.
Since the initial recall, approximately 70 additional fatalities have been reported, the commission said.
"Fisher-Price notes that in some of the reports, it has been unable to confirm the circumstances of the incidents or that the product was a Rock 'n Play Sleeper," the Commission said.
More information on the recall can be found here. Fisher-Price did not immediately respond to a request for comment.
In its April 2019 statement alongside the first recall, the company said it continues to stand by the safety of all of its products, while noting that some customers used the product "contrary to safety warnings and instructions."
NBC News has asked Fisher-Price to clarify its claims about customers using the device improperly.
The product was sold at major stores nationwide including Walmart, Target and online at Amazon from September 2009 through April 2019, for $40 to $149.
Source: https://www.nbcnews.com/business/consumer/fisher-price-sleeper-recall-how-many-injuries-deaths-which-model-rcna64966
Related Posts