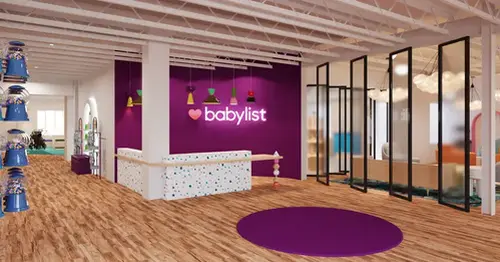 Baby registry website Babylist opening first retail store
If you've had a baby, or know someone who has, the odds are good that you've encountered Babylist, a baby registry website that served more than 9 million new parents and gift-givers last year.
According to Bloomberg, it's become around a $300 million business. And now, capitalizing on its growth, Babylist is launching its first retail store.
The Babylist Flagship Showroom, which will encompass 18,000 square feet, is slated to open this summer in Beverly Hills, California.
"Babylist is transforming building an online baby registry into an experiential, interactive, and memorable event, offering future parents the opportunity to test-and-try and to experience products in person and in a delightful, celebratory environment," the company said in a statement.
The announcement follows test pop-up stores, which Babylist called Cribs, that opened over the past year in Los Angeles and New York City.
The company said the showroom will include guided registry experiences, blended "IRL" and digital content to understand products, a grab-a-gift boutique, and brand integrations.
Source: https://www.nbcnews.com/business/business-news/baby-registry-website-babylist-opening-first-ever-retail-store-rcna70093
Related Posts