Bank of America to pay more than $100 million for doubling fees, opening accounts without customer consent
Bank of America must pay more than $100 million to customers for doubling up on some fees, withholding reward bonuses and opening accounts without customer consent.
Bank of America will pay $90 million in penalties to its organization and $60 million in penalties to the OCC, the Consumer Financial Protection Bureau said Tuesday.
The Office of the Comptroller of the Currency found the bank's double-dipping on fees was illegal.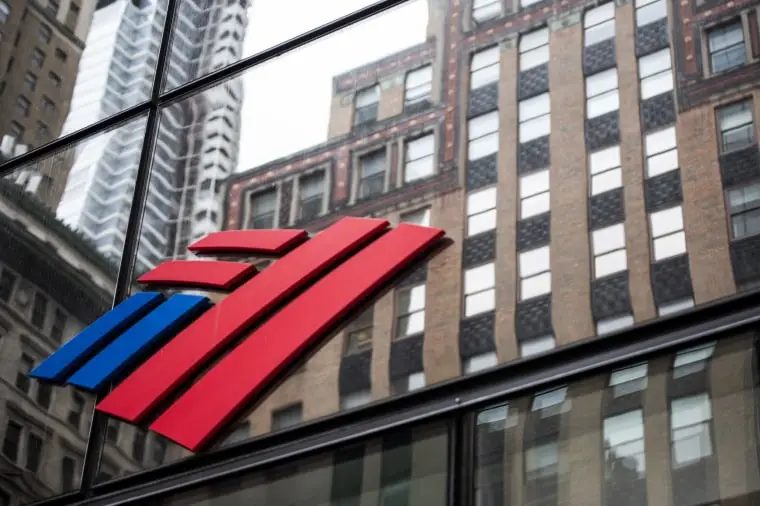 Bank of America, based in Charlotte, North Carolina, serves 68 million people and small business clients. The bank had $2.4 trillion in consolidated assets and $1.9 trillion in domestic deposits as of March 31, making it the second-largest bank in the U.S.
The bank did not immediately respond to requests from The Associated Press for comment.
Bank of America had a policy of charging customers $35 after the bank declined a transaction because the customer did not have enough funds in their account, the CFPB said. The agency determined that the bank double-dipped by allowing fees to be repeatedly charged for the same transaction.
Bank of America also offered people cash rewards and bonus points when signing up for a card, but the CFPB said the bank illegally withheld promised credit card account bonuses.
Since at least 2012, Bank of America employees illegally applied for and enrolled consumers in credit card accounts without their knowledge or authorization, the CFPB said.
Wells Fargo has paid billions in fines after it was determined that the San Francisco bank opened millions of unauthorized bank accounts in order to meet unrealistic sales goals.
"Bank of America wrongfully withheld credit card rewards, double-dipped on fees, and opened accounts without consent," said CFPB Director Rohit Chopra said in a prepared statement. "These practices are illegal and undermine customer trust."
Source: https://www.nbcnews.com/business/business-news/bank-america-fined-100-million-over-fees-opening-fake-customer-account-rcna93622
Related Posts