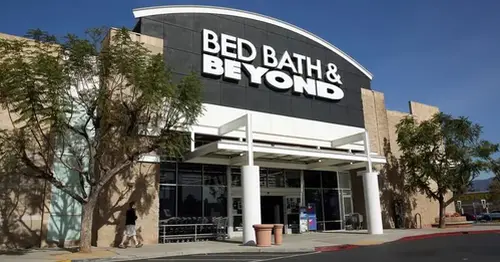 Bed Bath & Beyond files for bankruptcy after years of declining sales
Bed Bath & Beyond filed for Chapter 11 bankruptcy protection Sunday, ending a tumultuous chapter for the struggling home goods retailer.
The company had spent the past year announcing a series of job cuts and store closures as it looked for financing options to stay afloat.
The company said in a statement that "it and certain of its subsidiaries filed voluntary petitions for relief under Chapter 11 of the U.S. Bankruptcy Code in the United States Bankruptcy Court for the District of New Jersey to implement an orderly wind down of its businesses while conducting a limited marketing process to solicit interest in one or more sales of some or all of its assets."  
To help fund its operations in bankruptcy, it said Bed Bath & Beyond had raised $240 million from the investment firm Sixth Street Specialty Lending.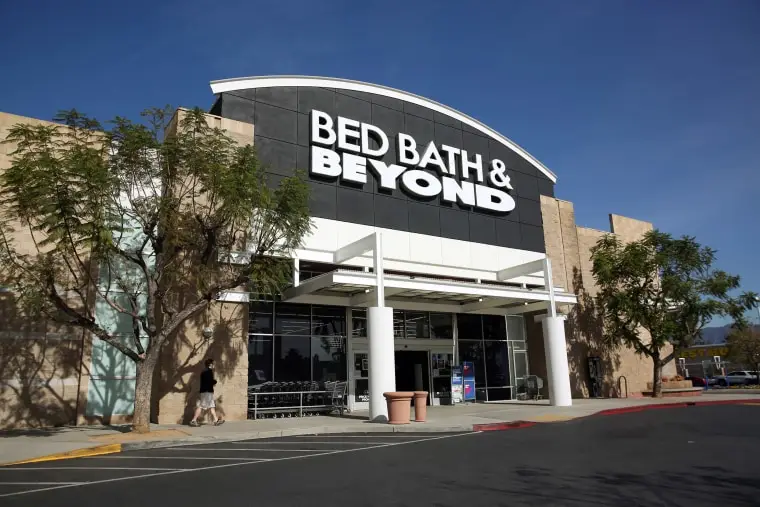 It added that the 360 Bed Bath & Beyond and 120 Buy Buy Baby locations and websites would stay open and continue to serve customers as the company begins to shutter its retail locations.
Bloomberg reported Wednesday that the company had renewed bankruptcy discussions. The Wall Street Journal reported the company faced imminent default as its efforts to raise cash had proved unsuccessful and it faced the prospect of liquidation.
Bed Bath & Beyond had seemingly exhausted its options to stave off this moment, said Neil Saunders, managing director of GlobalData Retail.
"They had some very specific problems and made some really bad strategic mistakes," Saunders said in an interview. "But the retail environment is much more pressured now."
Ultimately, a combination of long-running internal issues and economic headwinds made a bankruptcy filing seem inevitable, Saunders said.
The company had cycled through three CEOs since 2019 as it responded to two different sets of activist shareholders seeking to change its business.
The involvement of the most recent activist, GameStop Chairman Ryan Cohen, breathed new life into the company's shares one year ago. But five months after appointing three board members, Cohen sold his shares in the company, sending its value plummeting.
Cohen did not respond to a request for comment.
Founded as Bed 'n Bath by entrepreneurs Warren Eisenberg and Leonard Feinstein in 1971, the first two stores opened in Springfield, New Jersey, and Cedarhurst, New York. The company went public in 1992 and, as late as 2019 it had a market value of $2.3 billion and employed 62,000 people.
In an interview with The Wall Street Journal published this year, Eisenberg was blunt about what helped fuel the demise of the company:
Source: https://www.nbcnews.com/business/business-news/bed-bath-beyond-files-bankruptcy-going-out-of-business-whats-next-rcna80682
Related Posts