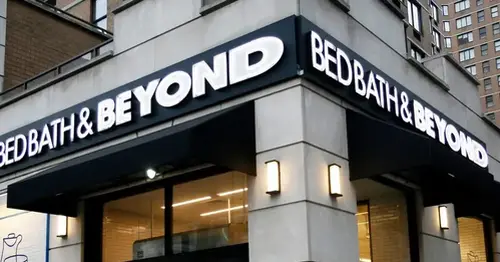 Bed Bath & Beyond is closing 150 more stores. Here's where they are.
Bed Bath & Beyond said it plans to close another 150 stores as it continues to reorganize its finances.
The planned closures, announced in a regulatory filing Monday, come as the company also said it had struck a deal to raise $1 billion in funding to stave off a bankruptcy filing for now. The fundraising deal was first reported by The Wall Street Journal.
The latest round of store closures are happening nationwide, including Norwalk, Conn., Fairlawn, Ohio, Kansas City, Mo., Santa Ana, Calif., and Fort Wayne, Ind., among many others.
Shares in Bed Bath & Beyond plunged more than 12% in Wednesday morning trading.
The company said the new closures build on the previously announced shutdowns of approximately 200 Bed Bath & Beyond stores, including some buybuy Baby locations, as well as the closure of 50 standalone Harmon stores in the U.S.
Bed Bath & Beyond says it plans to shut down the Harmon brand entirely.
Source: https://www.nbcnews.com/business/business-news/bed-bath-and-beyond-closes-more-stores-where-how-many-rcna69570
Related Posts