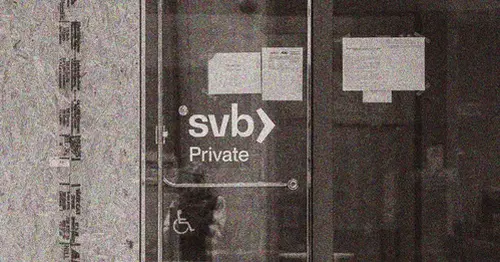 Black entrepreneurs who used Silicon Valley Bank fear broader fallout
Silicon Valley Bank's collapse has sent entrepreneurs scrambling to address concerns few ever thought they'd have to worry about. For some Black founders and investors with ties to the failed lender, the meltdown has also resurfaced deep-rooted qualms around their interactions with the financial sector and sparked new worries about what's to come.
Gathering on a Zoom call Wednesday evening, about 20 members of Atlanta's Black business community compared notes to "determine a path forward to fill the gap in the ecosystem [left] from SVB," as Joey Womack, a co-founder of the community organization Atlanta Black Tech, put it.
Many lamented the demise of support SVB's regional team had offered local entrepreneurs: discounted tech tools, valuable introductions, research funding. Others were more measured and questioned some decisions by bank leadership but said SVB's "warm embrace" of the regional Black business scene would be missed.
The regroup came after a heady and exhausting few days.
Barbara Jones-Brown, who joined Wednesday's call, said her credit card was declined during lunch with a prospective client Friday as Silicon Valley Bank came apart.
The card was tied to her SVB business account, which Jones-Brown — the founder and CEO of the IT retail fraud prevention company Freeing Returns — said she opened just last year at the insistence of one of her investors. After having raised $3 million in funding, Jones was told it would be easier to manage and allocate that money if Freeing Returns banked with SVB.
Justice Department and SEC launch investigations into Silicon Valley Bank collapse
March 15, 2023
03:22
She largely avoided the payroll nightmare other business owners experienced during SVB's collapse — the company had used Paychex to pay its 14-person team the previous Thursday — and account holders regained access to their funds this week after a harrowing multiday freeze-out.
But with the tech sector's favorite bank now under federally appointed management and seeking a buyer, Jones said a broader industry pullback is her biggest worry.
"I've gone to so many funds to try to see if I could raise some additional capital this year," she said, noting that she had to lay off two employees within the last couple of weeks after she used her latest funding round to make big strides in hiring and product development.
When our economy catches a cold, the Black community catches the flu.
— Kelly Burton, CEO of the Black Innovation AlliancE
"I'm very nervous that I will not be able to raise the money I need to keep my company going," she said, "and it's so scary after the beautiful, amazing year we had last year."
Venture capital funding dropped by 36% last year, according to data from Crunchbase, after rising inflation and interest rates helped kill off a preceding bonanza. But funding for Black founders plummeted by 45%, the largest annual decrease for the group in more than a decade, the data shows, and Black women receive an average of just 1% of venture capital dollars every year.
"When our economy catches a cold, the Black community catches the flu," said Kelly Burton, the CEO of the Black Innovation Alliance, a national coalition of startup incubators and accelerators.
"There will likely be retrenchment in the space with investors becoming more skittish. That can't be good for Black founders, especially [considering] there's all this conservative blowback," she said, referring to the flurry of baseless accusations that SVB fell apart because it focused too heavily on diversity and "woke" issues.
Sherrell Dorsey, the founder of the Black tech-focused research firm The Plug, bemoaned in a newsletter Monday that SVB's failure "will mean a drop in support for the Black tech ecosystem at large" and said it would be "sorely missed," pointing to such SVB-funded initiatives as the State of Black Venture Report, startup competitions and Black founder brunches.
"They were a force in helping to create space for Black innovation to be conducted and were truly a partner within the ecosystem," Dorsey said.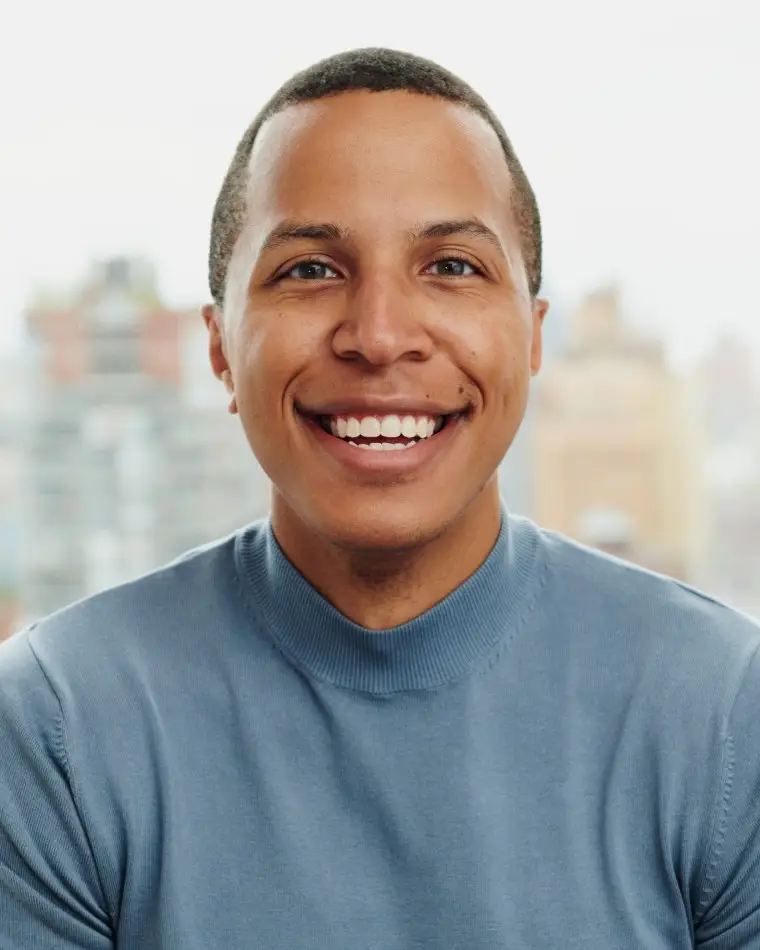 That ecosystem is what Henri Pierre-Jacques, a co-founder and the managing partner of the venture capital firm Harlem Capital, said he and other minority investors and entrepreneurs were scrambling to protect in the hours before regulators took control of SVB last week.
Pierre-Jacques, whose first fund was anchored by the private equity giant TPG, said Harlem Capital was on a text thread with the firm's treasury department — part of an emergency crush of phone calls, group chats and Slack channels as the crisis unfolded.
He said he felt impelled to alert not just his portfolio and limited partners — 90% of the companies pulled their money from SVB before the bank crumbled, he said — but also others in his business community.
"Yes, we are all competing, but we want everybody to win," said Pierre-Jacques, who later tweeted the set of directives he issued across his network. "I don't think seeing other fund managers or diverse founders losing is going to help our cause long-term."
Pierre-Jacques said he was aware of others' criticism over the decision to withdraw funds from SVB before regulators vowed to backstop all deposits Sunday, but he doesn't regret the move.
"We just felt like it was really prudent to not only save ourselves but to help save the ecosystem," he said.
TPG declined to comment.
Not all Black founders said they had great relationships with Silicon Valley Bank.
Tiffany Dufu, the founder and CEO of The Cru, a service that matches women to collaborate on personal and professional goals, said she also opened an SVB account because her investors and other tech entrepreneurs were banking there. Dufu, who had previously banked with Bank of America and Merrill Lynch, said she found SVB's customer service lacking.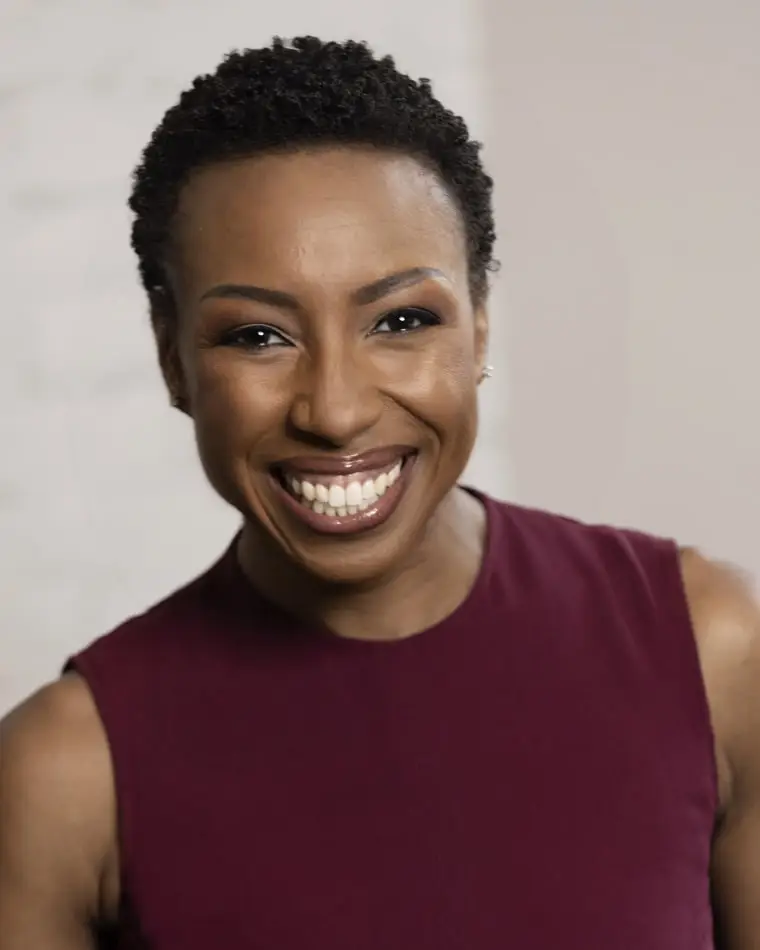 "When I call Bank of America, they know who I am," Dufu said. "I feel a lot more confident in my relationship that I have there."
"There's one person at SVB who was incredibly helpful to me," she added, but aside from that contact, "I didn't really experience a benefit."
Silicon Valley Bank didn't respond to requests for comment through the media channels it maintained before the shutdown, and an email to the SVB address of the person Dufu referred to bounced back. On Wednesday, the company's new leadership reassured existing staff that the bank was "open for business."
For some Black founders, SVB's collapse has drummed up new and familiar frustrations about the financial sector.
"Black people don't historically have the best relationships with banks," said Isa Watson, the founder and CEO of the audio-driven social app Squad. "I've gotten denied for mortgages that my white colleagues with lower credentials have not."
SVB was such a great partner to me, to our business. They gave us a shot when other banks would turn their nose up at us.
— Isa Watson, founder and CEO of Squad
"It's really disheartening, because SVB was such a great partner to me, to our business," she said. "They gave us a shot when other banks would turn their nose up at us."
Since her SVB line of credit and cards were cut off when the bank shut down, Watson has set up new arrangements at other financial institutions, including Mercury Bank and American Express. Even for a former vice president at Chase, she said, the past few days have been a stressful distraction, adding that she was in "executing a big set of growth plans for the business," which included getting Squad approved for Android this week.
"Having to think about a sophisticated banking strategy as early-stage companies is just not ever something any founder had on their task list," she said.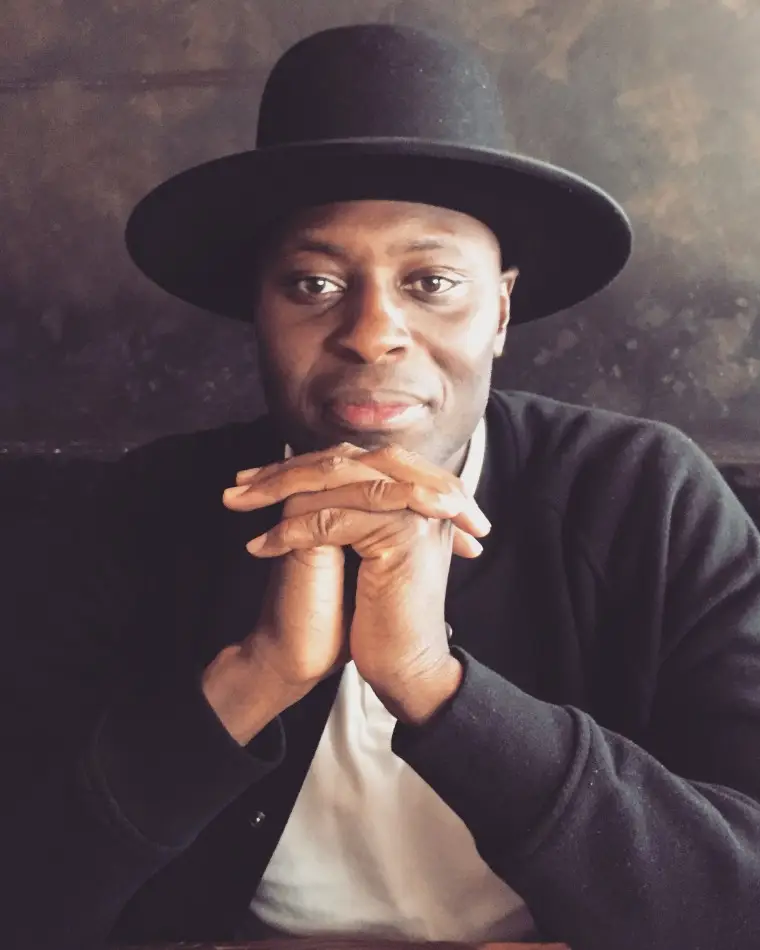 Obi Onyejekwe, the founder of Unomi, a 3D animation software company, said the crisis has been a lesson in asset diversification.
"Silicon Valley Bank was literally the only bank that we had our money in," he said. "Now I know in the future to definitely have two bank accounts."
Like Pierre-Jacques, Onyejekwe withdrew most of the contents of his SVB account just before the bank collapsed. But it felt like a close call, and he said that going forward, he's considering banking products that automatically sweep funds into separate accounts when their balances hit the federal $250,000 insurance threshold.
Jones-Brown said that after her lunch debacle, she went to a nearby Wells Fargo, where she already conducted personal banking, to try to open a business account.
"They gave me the complete runaround," she said, saying the representative insisted she resolve an outstanding $20 fee for the state's small-business registry that she was told was connected with a previous company of hers. "I'm like, 'Do you not see what's happening?'" she said.
So Jones-Brown got in touch with one of her advisers, who connected her with a Capital One contact in Atlanta and helped her set up an account over the phone.
"Wells Fargo has welcomed countless small-business customers this week and would be happy to meet with this small-business owner to discuss her recent experience at our branch," a spokesperson said. 
Like Jones-Brown, Dufu said the tumult has been exasperating, and she added that the stress and whiplash aren't negligible factors.
"People aren't really talking about the cost in terms of productivity and cost in terms of our focus and our energy as underrepresented founders," she said. "I don't think people realize that they can put the money back in the bank account, but they can't give me back my time. They can't give me back the productivity. And we're innovating on razor-thin margins — not just financially, but also in terms of our human resources."
Source: https://www.nbcnews.com/business/business-news/black-entrepreneurs-used-silicon-valley-bank-fear-broader-fallout-rcna75133
Related Posts