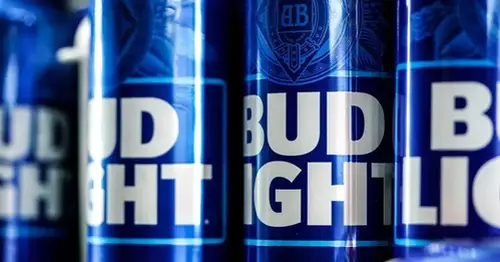 'Bud Light on us': Budweiser parent now offering money back to customers to boost sales
Just in time for Memorial Day: cheap beer and, in some cases, practically free.
Bud Light parent company, AB InBev, has launched a promotion offering a rebate of up to $15 to win back customers of the longtime top-selling beer in the U.S.
The web address of the promotion is BudLight.com/BudLightOnUs.
U.S. residents can submit to that link proof of purchase of a 15-pack – or larger – of Budweiser, Bud Light, Bud Select or Bud Select 55 to receive a prepaid card worth up to $15. Customers will have until May 31 to make the purchase, and up to six months to use the card.
Bud Light CEO, influencer Dylan Mulvaney speak out after sponsorship fallout
May 6, 2023
03:07
The promotion follows the ongoing backlash to Bud Light's decision to tap transgender influencer Dylan Mulvaney as a spokesperson during March Madness. Many customers also responded negatively to comments made by Alissa Heinerscheid, who took over as vice president of marketing for Bud Light last June, on a recent podcast. Among other things, she called on the brand to be more "inclusive."
AB InBev did not immediately respond to a request for comment.
According to data cited by Beer Business Daily, Bud Light sales continued to fall through the week ending May 13, as negative sentiment toward the drink continued to build.
Source: https://www.nbcnews.com/business/consumer/bud-light-money-back-customers-how-much-which-brands-rcna86321
Related Posts