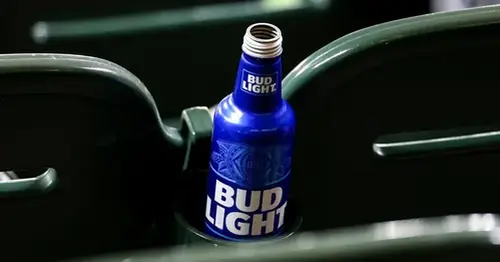 Bud Light sales plunged after boycott over campaign with transgender influencer, company reveals
Anheuser-Busch Inbev reported a drop in U.S. revenue in the second quarter as Bud Light sales plunged amid a conservative backlash over a campaign with transgender influencer Dylan Mulvaney.
The world's largest brewer said Thursday that revenue in the United States declined by 10.5% in the April-to-June period from a year earlier, "primarily due to the volume decline of Bud Light."
It has lost its place as America's best-selling beer after more than two decades, slipping into second place in June behind Mexican lager Modelo Especial, which is also owned by the Belgium-based ABInBev.
Trans influencer Dylan Mulvaney speaks out after Bud Light controversy
June 29, 2023
02:54
The company faced blowback after sending a commemorative Bud Light can to Mulvaney, who posted it to her millions of social media followers.
Conservative figures and others called for a boycott of Bud Light, while Mulvaney's supporters criticized the beer brand for not doing enough to support her. Mulvaney has said she faced bullying and transphobia, criticizing the brand for not reaching out to her amid the furor over their partnership.
The beer giant said overall revenue rose 7.2% in the second quarter, to $15.1 billion, from the same period a year ago as global brands such as Stella Artois and Corona made up for the loss in Bud Light sales.
Source: https://www.nbcnews.com/business/business-news/bud-light-sales-plunged-boycott-campaign-transgender-influencer-compan-rcna97944
Related Posts