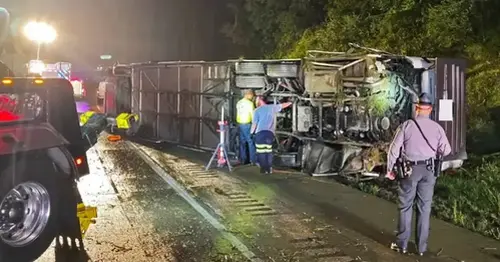 Bus and vehicle collide on Pennsylvania interstate; at least 3 dead
At least three people were killed and others were injured when a passenger vehicle and a bus carrying as many as 50 people crashed on a Pennsylvania freeway late Sunday, authorities said.
The collision unfolded just before 11:50 p.m. ET Sunday in the southbound lanes of Interstate 81 in Lower Paxton Township in Dauphin County, Pennsylvania State Police said in a news release.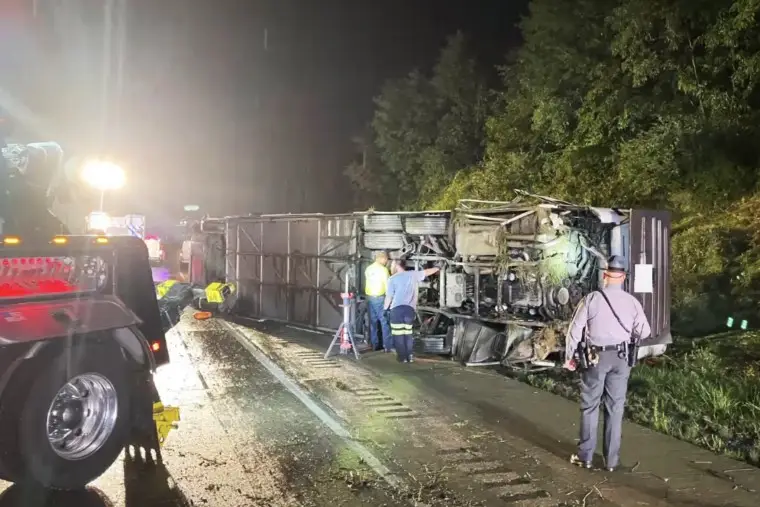 It was not immediately clear what caused the crash. Police said the bus, which was carrying 45 to 50 people, was left flipped on its side.
At least three people were pronounced dead at the scene, state police said.
Others were taken to a hospital for "minor to critical" injuries, police said. They said they could not say how many people were injured.
The freeway was shut down southbound between exits 77 and 72. The section reopened later.
The Chambers Hill Fire Department was designated as a location for passengers and loved ones to reunite.
Source: https://www.nbcnews.com/news/us-news/bus-vehicle-collide-pennsylvania-interstate-rcna98478
Related Posts