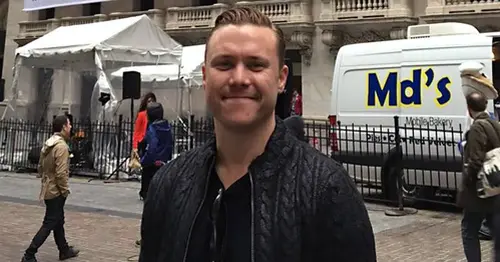 Cash App founder Bob Lee seen staggering, asking for help in video after stabbing
Surveillance video shows Cash App founder Bob Lee staggering and appearing to ask for help after he was stabbed on Tuesday.
In the over two-minute video published by the Daily Mail Thursday, Lee is seen outside a luxury apartment building struggling to walk. At the one-minute mark, Lee falls to the ground, laying on his side for a few seconds before getting on his elbows and knees.
Lee is then seen raising his arm, almost as if to flag down a passerby for help before getting up to walk toward something off camera. Lee is holding his phone and appears to be bleeding, with blood on his hands.
The timestamp on the video matches the date and time police say the incident happened, and the location matches where NBC Bay Area reported the stabbing occurred.
Lee, a technology executive who founded the mobile payment company Cash App and previously worked at Square, died Tuesday following the stabbing near downtown San Francisco, according to his family and police.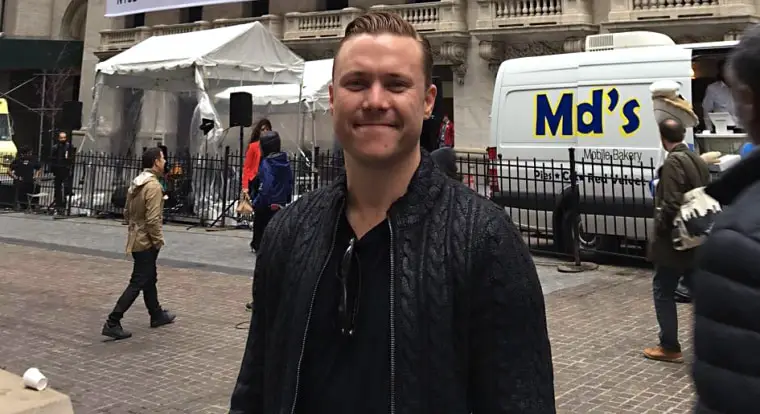 San Francisco police said officers responded to a report of a stabbing around 2:35 a.m. Tuesday. The officers found Lee, 43, with apparent stab wounds. He was taken to a hospital and died of his injuries, police said.
The incident is under investigation by the police department's homicide detail, the department said.
"There's no place for this kind of violent crime against anyone in our city," police spokesperson Adam Lobsinger said in a statement published to Twitter on Thursday. "We want to assure everyone that our investigators are working tirelessly to make an arrest and bring justice to Mr. Lee and his loved ones just as we try to do in every homicide that occurs in our city."
Police are asking anyone with information on the stabbing to come forward and submit a tip.
Lee had been working as the chief product officer of the cryptocurrency company MobileCoin. He was previously chief technology officer of Square (now known as Block), a financial technology start-up co-founded by the former Twitter chief Jack Dorsey. 
Lee went on to create Cash App, a money transfer service.
His father, Richard Lee, wrote on Facebook Wednesday that he had lost his best friend.
"Bob would give you the shirt off his back. He would never look down on anyone and adhered to a strict no-judgment philosophy," Richard Lee wrote.
Source: https://www.nbcnews.com/news/us-news/video-shows-cash-app-founder-bob-lee-seen-staggering-asking-help-stabb-rcna78213
Related Posts