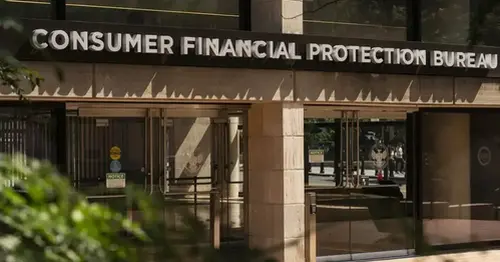 CFPB employee sent hundreds of thousands of consumers' data to personal email account
NEW YORK/WASHINGTON — A former employee at the Consumer Financial Protection Bureau sent confidential records relating to hundreds of thousands of consumers and several financial institutions to their personal email account, the agency said on Wednesday.
The bureau found personally identifiable information relating to customers of seven institutions that had been forwarded by a staffer who is no longer employed at the CFPB, it said in a statement.
The person also accessed information including names and transaction-specific account numbers related to about 256,000 consumer accounts at a single institution, it added.
The CFPB did not identify the former employee or the institutions involved.
A spokesperson for the CFPB said the incident was "completely unacceptable," adding it had been referred to the bureau's internal watchdog.
Source: https://www.nbcnews.com/politics/politics-news/cfpb-employee-sent-hundreds-thousands-consumers-data-personal-email-ac-rcna80601
Related Posts