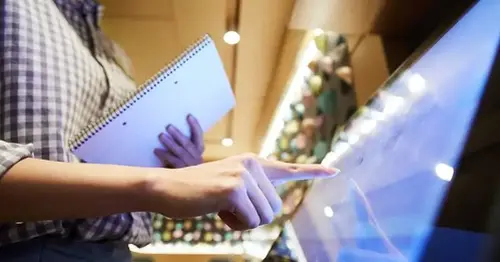 Child labor bill passed by Iowa Legislature appears to violate federal law, federal officials say
A new law passed by the Iowa Legislature designed to increase youth employment opportunities in a tight labor market appears to violate federal child labor protections, according to U.S. Labor Department officials.
The new state law, yet to be signed by Gov. Kim Reynolds, allows kids to work in "laundries" and to "perform light assembly work as long as the assembly is not performed on machines or in an area with machines," which federal officials say is likely prohibited. 
Reynolds has until June 2 to sign the bill.
In a letter to Iowa Democratic lawmakers, Seema Nanda, the Labor Department's chief lawyer, and Jessica Looman, the principal deputy administrator of the department division that enforces child labor laws, said that if jobs are not specifically allowed by federal regulation then they cannot be performed by 14- and 15-year-olds and can be considered "oppressive child labor."
The bill also allows 14- and 15-year-olds to "perform non-incidental work in meat freezers," which federal officials say is explicitly forbidden under federal law.
Additionally, the legislation lets 14- and 15-year-olds work until 9 p.m. during the school year. In their letter, Nanda and Looman write that allowing this "appears to violate" the federal rule that children can only work until 7 p.m.
In a statement, the Gov. Reynolds' spokesperson said, "Iowa's new legislation and some of its current laws related to employment of minors differ with aspects of federal employment law. This is also the case with employment laws for 20 other U.S. states, including Illinois and Minnesota."
Under the Biden administration, the Labor Department has been more aggressive in enforcing child labor laws in light of what they say is a 69% increase in violations around the country.
Federal officials say they have over 600 open child labor investigations nationwide, including in the state of Iowa.
Recent federal investigations by the department revealed egregious examples. In Kentucky, Labor Department investigators found more than 300 children worked more hours than allowed at McDonalds restaurants. According to an agency official, investigators also found that two 10-year-olds worked eight unpaid shifts in August 2022.
In a larger query, federal investigators concluded in February that more than 100 minors were paid to clean up blood and animal parts on overnight shifts in Midwestern slaughterhouses. The sanitation company paid a $1.5 million fine. 
14 bills in state legislatures
The Iowa legislation is among at least 14 bills introduced this year in legislatures around the country that weaken child labor protections, according to a new analysis by the union-backed Economic Policy Institute.
In Iowa, the bill was primarily pushed by business interests that argue they are struggling to find workers in a tight labor market. A coalition made up mostly of organized labor groups opposed the legislation.
Megan Fredericksen, of Earlham, told NBC News she wishes her daughter Keira, who is now 16, could have been working at the local coffee shop until 9 p.m. on school nights while she was 14 and 15 years old.
"She has limited time that she can work," she said. "It has been kind of a struggle to get her on the schedule as much as she would like," she added.
Fredericksen said her understanding is that under the new law parents could opt out of their kids working until 9 p.m. "I would not opt out of that," she said. "My kid is going to be out anyway, they are not going to be sitting at home and if the only thing stopping it is an outdated law — I feel better knowing she is at work than out and about, I have no problem with it."
Nina Easley, who owns the Earlham coffee shop where Fredericksen's daughter works, calls the bill a "game-changer" for her business.  
"We close at 8 and I can't really afford to bring multiple people in. I need a closer and I have kids who want the hours," Easley said.
Easley was featured in a podcast by the Iowa Restaurant Association, which lobbied for the bill, according to the state legislative website.
Jennifer Sherer, an Iowa-based labor activist with the Economic Policy Institute, said she's concerned about a disproportionate impact on low-income children, who she said are more likely to be vulnerable to labor exploitation.
Source: https://www.nbcnews.com/news/us-news/new-child-labor-bill-iowa-may-violate-federal-law-rcna85321
Related Posts