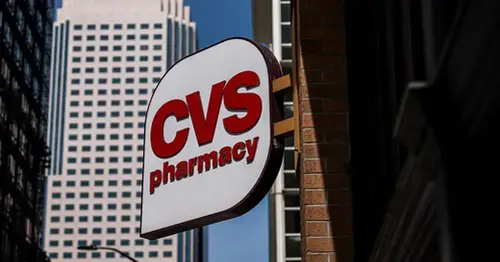 CVS sued by fired nurse who refused to prescribe birth control due to religious beliefs
A former CVS Health nurse practitioner is suing the pharmacy chain for firing her after she refused to prescribe birth control, citing her religious beliefs.
Texas resident J. Robyn Strader said in the suit that her Baptist Christian faith prevents her from prescribing contraceptive and abortion-inducing drugs. She said that for six and a half years, CVS granted her a religious accommodation to forego having to prescribe the drugs at the CVS MinuteClinic where she worked. When a customer needed the prescription, she would refer them to a colleague or another CVS MinuteClinic.
But in August 2021, CVS said it was revoking all religious accommodations. That's illegal, Strader and her attorneys argue, citing Title VII of the Civil Rights Act, which states employers cannot "avoid accommodating a religious practice that it could accommodate without undue hardship," and another court decision that states religious accommodation requests must be considered on an individual-employee basis.
CVS spokesperson Mike DeAngeles said in an email that "educating and treating patients regarding sexual health matters — including pregnancy prevention" had become "essential" as the company had expanded its clinic services, and that it could not grant a religious accommodation excusing employees from them.
CVS is facing at least two other lawsuits in federal court brought by former nurse practitioners in Kansas and Virginia who say they were fired over the policy.
Source: https://www.nbcnews.com/business/business-news/cvs-sued-fired-nurse-refused-prescribe-birth-control-religious-beliefs-rcna65508
Related Posts