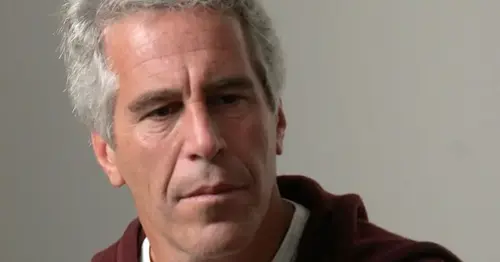 Deutsche Bank to pay $75 million to Jeffrey Epstein victims to settle lawsuit
Deutsche Bank agreed to pay $75 million to victims of sex predator Jeffrey Epstein to settle a federal lawsuit accusing the bank of enabling and benefitting from its customer's sex trafficking of young women, sources told CNBC on Wednesday night.
The bombshell deal still leaves JPMorgan Chase to defend its own would-be class action lawsuit by Epstein accusers in U.S. District Court in Manhattan, which involves similar allegations.
JPMorgan CEO Jamie Dimon, who has said the bank is not liable for sex trafficking by its former long-time customer Epstein, is due to be deposed in that suit, and a related one by the government of the U.S. Virgin Islands on May 26.
The settlement agreement by Deutsche Bank, which will set aside $75 million for Epstein accusers, was first reported by The Wall Street Journal.
More from CNBC
Market's tech focus is 'shortsighted,' with a broader bull run coming, portfolio manager says
A secretive annual meeting attended by the world's elite has disruptive AI top of the agenda
As G-7 Summit kicks off in Hiroshima, China and Russia are on everyone's minds
Wildfires burn millions of acres in Canada, send oil prices higher
Under the deal, victims of Epstein who were affected by his sex trafficking during the time when he was a customer of Deutsche Bank, from 2013 through 2018, would receive at least $75,000 and up to $5 million depending on an evaluation of their claims.
Deutsche Bank spokesman Dylan Riddle would not comment on the deal, but noted that his bank has spent more than 4 billion euros [$4.34 billion] to strengthen internal financial controls.
"In recent years Deutsche Bank has made considerable progress in remedying a number of past issues," Riddle said.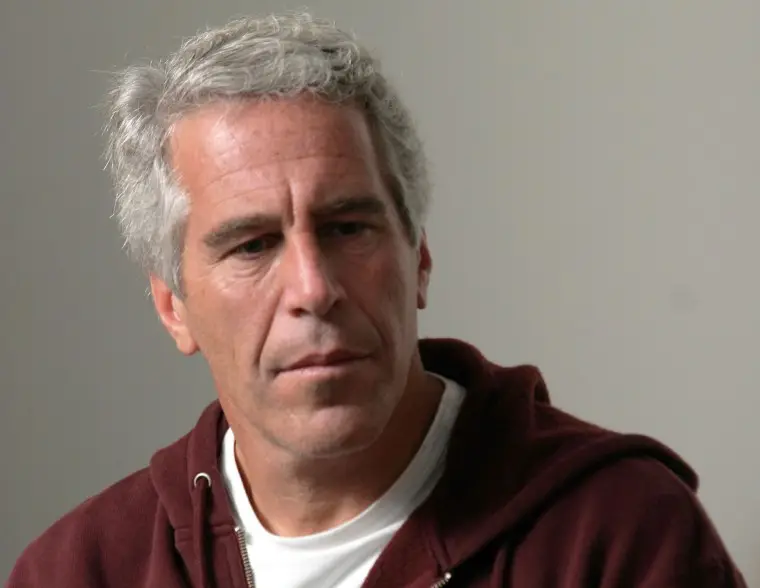 He noted that in 2020, when the bank agreed to pay a $150 million fine to New York's financial regulator for its dealings with Epstein and other issues, Deutsche Bank had said, "We acknowledge our error onboarding Epstein in 2013, and the weaknesses in our processes, and have learnt from our mistakes and our shortcomings."
The two law firms representing the accusers, Edwards Pottinger and Boies Schiller Flexner, in a joint statement obtained by CNBC said: "This groundbreaking settlement is the culmination of two law firms conducting more than a decade-long investigation to hold one of Epstein's financial banking partners responsible for the role it played in facilitating his trafficking organization."
The suit, which was seeking class-action status, was filed in November by a woman using the pseudonym Jane Doe. She alleged Deutsche Bank knowingly participated in and financially benefited from participating in Epstein's sex trafficking "by providing the requisite financial support for the continued operation" of that scheme.
"Deutsche Bank also knew that Epstein would use means of force, threats of force, fraud, abuse of legal process, exploitation of power disparity, and a variety of other forms of coercion to cause young women and girls to engage in commercial sex acts," the suit says.
"Knowing that they would earn millions of dollars from facilitating Epstein's sex trafficking, and from its relationship with Epstein, Deutsche Bank chose profit over following the law," the suit said. "Specifically, Deutsche Bank chose facilitating a sex trafficking operation in order to churn profits."
Epstein, who had been a customer of JPMorgan from 1998 through 2013, became a customer of Deutsche Bank after JPMorgan ended its banking relationship with him.
"Deutsche Bank picked up exactly where JPMorgan left off and became the bank that Epstein needed to fund his sexual abuse and sex-trafficking operation," the suit says.
Epstein killed himself in a Manhattan federal jail in August 2019, a month after being arrested on federal child sex trafficking charges.
Source: https://www.nbcnews.com/news/us-news/deutsche-bank-pay-75-million-jeffrey-epstein-victims-settle-lawsuit-rcna85016
Related Posts