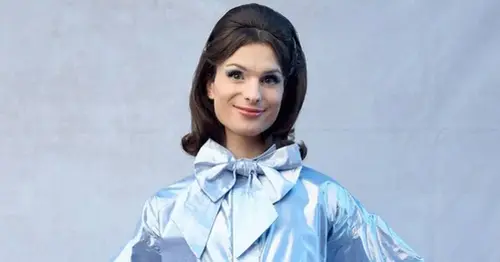 Dylan Mulvaney says Bud Light hasn't supported her amid transphobic backlash
Transgender TikToker Dylan Mulvaney said Bud Light failed to stand by her after their branded content partnership was met with massive right-wing backlash.
"For a company to hire a trans person and then not publicly stand by them is worse, in my opinion, than not hiring a trans person at all," she said in a TikTok video Thursday.
Mulvaney, 26, has more than 10.6 million followers on TikTok, where she rose to fame after chronicling her first year of gender transition in a viral video series called "Days of Girlhood." 
The viral hate campaign targeting Mulvaney began after she posted a video about Bud Light on her Instagram page on April 1 as part of its promotional March Madness campaign. The post included a can the company sent Mulvaney with her face on it.
Conservatives, including celebrities like Kid Rock, began posting viral videos of themselves trashing Bud Light cans, pouring them down the sink and even shooting the cans.
Anheuser-Busch CEO Brendan Whitworth responded in a statement on April 14, saying the company "never intended to be part of a discussion that divides people."
In her video post Thursday, Mulvaney said she felt the company's response wasn't enough.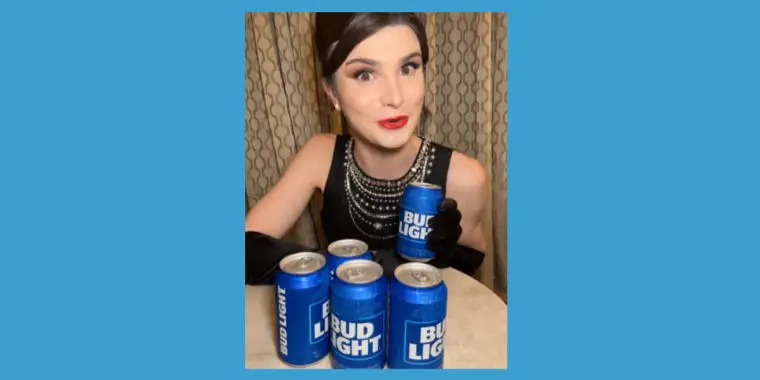 "What transpired from that video was more bullying and transphobia than I could have ever imagined," Mulvaney said. "For months now I've been scared to leave my house, I've been ridiculed in public, I've been followed, and I have felt a loneliness that I wouldn't wish on anyone."
She claimed no one from Anheuser-Busch reached out to her privately.
A spokesperson for Anheuser-Busch did not address whether the company reached out to Mulvaney.
In a statement, the spokesperson said: "As we've said, we remain committed to the programs and partnerships we have forged over decades with organizations across a number of communities, including those in the LGBTQ+ community. The privacy and safety of our employees and our partners is always our top priority. As we move forward, we will focus on what we do best — brewing great beer for everyone and earning our place in moments that matter to our consumers."
Mulvaney said she was initially scared to address the backlash and worried that responding would make the situation worse.
"I felt personally guilty for what transpired, so I patiently waited for things to get better but, surprise, they haven't really," Mulvaney said in the video. "I'm not telling you this because I want your pity. I'm telling you this because if this is my experience from a very privileged perspective, know that it is much, much worse for other trans people."
Mulvaney, who said she loves beer, said she believes the company's response "gives customers permission to be as transphobic and hateful as they want."
"The hate doesn't end with me. It has serious and grave consequences for the rest of our community and, you know, we're customers too," Mulvaney said. "I know a lot of trans and queer people who love beer, and I have some lesbian friends who could drink some of those haters under the table. To turn a blind eye and pretend everything is OK, it just isn't an option right now." 
It was the first time Mulvaney addressed her followers directly about the reaction to the brand partnership.
She previously touched on the topic during an interview on the podcast "Onward With Rosie O'Donnell," in which said she felt like she was an "easy target" because of how recent her transition was and within the current climate of hate toward transgender people and the LGBTQ community.
Mulvaney urged her followers Thursday to support and stand by the transgender community.
Source: https://www.nbcnews.com/nbc-out/trans-influencer-dylan-mulvaney-responds-bud-light-backlash-rcna91899
Related Posts