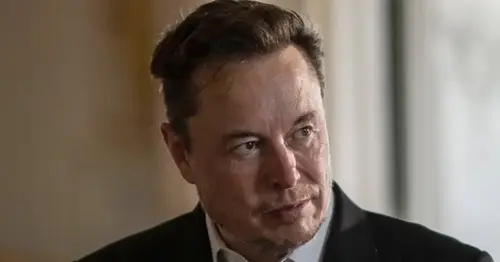 Elon Musk still needs 'Twitter sitter,' judges rule
Tesla CEO Elon Musk lost an appeal to unwind parts of a consent decree that he and the automaker struck with the Securities and Exchange Commission to settle civil securities fraud charges in 2018.
The ruling, issued Monday by a federal appeals court, affirms a prior decision from the U.S. District Court for the Southern District of New York, which issued the initial denial.
Musk has litigated with the SEC for years over the consent decree, which was revised in 2019 after the SEC charged Musk with making "false and misleading" statements in his August 2018 "funding secured" tweets. The Tesla CEO said he had found a buyer to take the automaker private at $420 a share, a claim which a federal judge later found to be false.
NBCUniversal's Linda Yaccarino will take over as Twitter CEO
May 12, 2023
02:10
The agreement required "pre-approval" for tweets by Musk that contained information material to Tesla, and which extended to "certain senior executives," according to the judgment.
A February letter from Musk attorney Alex Spiro said the terms of the consent decree amounted to "unconstitutional" infringement of his free-speech rights.
But the U.S. Court of Appeals for the Second Circuit dismissed those claims, writing that the court saw "no evidence to support Musk's contention that the SEC has used the consent decree to conduct bad-faith, harassing investigations of his protected speech."
The court noted that the SEC had opened "just three inquiries" into his tweets since 2018: over his "funding secured" tweet, a tweet that misstated Tesla's annual production numbers, and a Twitter poll where Musk proposed selling 10% of his Tesla shares, according to the court filing.
Far from the investigations being in "bad-faith," the court wrote that "each tweet plausibly violated the terms of the consent decree."
Musk's attorneys also put forward an argument under Rule 60(b), which allows a party to reopen their case if the law or the situation has changed significantly. Musk's legal team argued that the SEC's methods of enforcement made compliance "substantially more onerous."
But the court dismissed that argument as well, noting that Musk was merely required to consult with Tesla's general counsel or an in-house securities lawyer.
Musk's Twitter activity has been the subject of both SEC and shareholder attention. Musk was found "not liable" in a February securities fraud trial over his "funding secured" tweets. Musk has also been fending off a lawsuit involving his public boosting of the cryptocurrency dogecoin.
The court added that if Musk had concerns about SEC oversight over his "right to tweet without even limited internal oversight," he could have defended himself against the SEC's charges or negotiated a different settlement. "But he chose not to do so," the court emphasized.
"Having made that choice," the court concluded, Musk's team couldn't argue "to collaterally reopen a final judgment merely because he has now changed his mind."
Source: https://www.nbcnews.com/business/business-news/elon-musk-still-needs-twitter-sitter-judges-rule-rcna84504
Related Posts