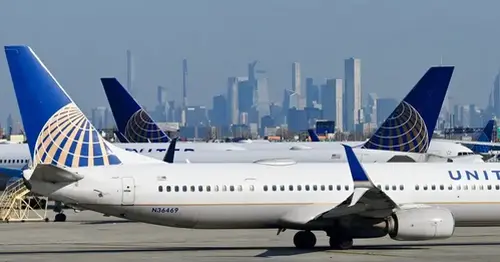 FAA systems restored after outage that halted all domestic flight departures in the U.S.
Flights across the United States were brought to a standstill Wednesday morning after the Federal Aviation Administration suffered a computer outage, forcing it to halt all departures nationwide while it worked to resolve the issue.
The FAA announced that the ground stop had been lifted at around 8:50 a.m. and that normal air traffic operations were resuming gradually while it continued to look into the cause of the problem. But delays and cancellations had already spread across the country after the agency said its Notice to Air Missions, or NOTAM, system had "failed."
More than 4,500 flights within, to and out of the U.S. were delayed as of around 9:30 a.m. Wednesday, according to the online flight tracker FlightAware. More than 1,500 of those flights were with Southwest Airlines, according to the flight tracker. More than 900 flights were listed as canceled.
Click here to follow the live coverage.
The FAA had said in a tweet just before 7:20 a.m. that it was ordering airlines to pause all domestic departures until 9 a.m. ET "to allow the agency to validate the integrity of flight and safety information" as it worked to restore the NOTAM system.
In subsequent updates, it said that all flights in the sky were safe to land.
"Pilots check the NOTAM system before they fly. A Notice to Air Missions alerts pilots about closed runways, equipment outages, and other potential hazards along a flight route or at a location that could affect the flight," the FAA said.
FAA outage causes travel chaos nationwide
Jan. 11, 2023
03:30
White House press secretary Karine Jean-Pierre said in a tweet that there was "no evidence of a cyberattack at this point," and added that President Joe Biden had directed the Department of Transportation to conduct a full investigation into the causes. She added: "The FAA will provide regular updates."
Transportation Secretary Pete Buttigieg said in a tweet that he had "been in touch with FAA this morning about an outage affecting a key system for providing safety information to pilots."
United Airlines said earlier it had temporarily delayed all domestic flights. The airline said it would issue an update when it learned more from the FAA about the situation.
Southwest Airlines said it was "closely monitoring" the situation and that it "may impact the start of operations" Wednesday.
"An FAA system outage is causing ground stops at AUS and other airports across the country," the Austin-Bergstrom International Airport said in a tweet.
"Arriving & departing passengers can expect delays this morning & through the day," it said, adding: "Please stay in contact with your airline & check your flight status before heading to AUS."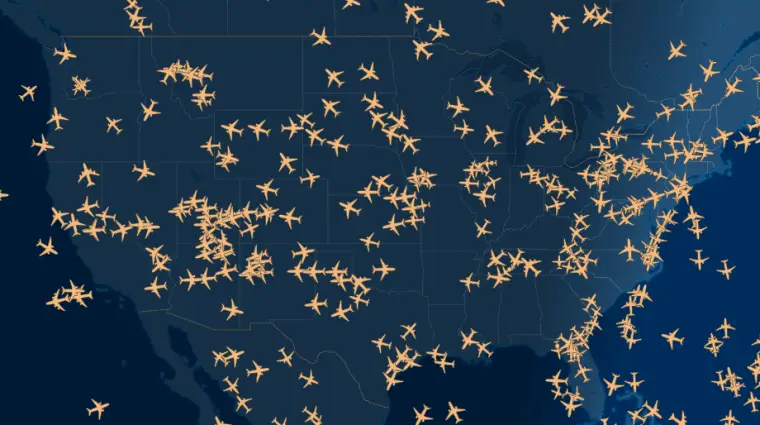 The news came after a number of social media users said they had been affected by the situation. It also appeared to have affected some flights into the U.S.
A number of airports outside the U.S. said operations were continuing as normal, but the international airport operator Aéroports de Paris, or Airports of Paris, said all flights by American airline companies had been delayed. It said non-American airlines were flying out as normal without interruption.
Air France said all of its U.S.-bound flights were operating as planned and were not affected by the FAA computer outage. The airline said it continued to monitor the situation.
"As far as we are aware, we are still operating to/from the U.S. at the moment," a spokesperson for Gatwick Airport in London said.
A spokesperson for Frankfurt Airport in Germany said the FAA outage had not affected its operations.
Source: https://www.nbcnews.com/news/us-news/us-flights-grounded-faa-outage-rcna65243
Related Posts