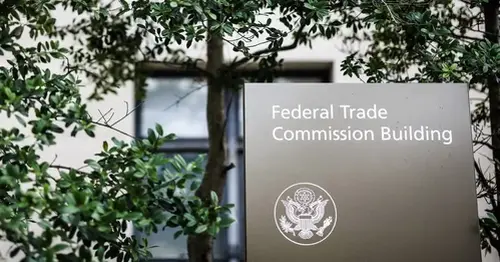 Feds announce nationwide crackdown on robocalls and telemarketing scams
U.S. regulators on Tuesday announced a nationwide crackdown to stop companies from inundating people with billions of unwanted and illegal robocalls and telemarketing calls.
The crackdown, known as Operation Stop Scam Calls, involves the Federal Trade Commission and 101 other federal and state law enforcement authorities, including the attorneys general of all 50 states and Washington, D.C.
More than 180 enforcement actions and initiatives are part of the initiative, including five that the FTC formally announced on Tuesday.
"We don't know too many people out there who enjoy getting scam calls," Samuel Levine, director of the FTC consumer protection bureau, told reporters. "A single unwanted call is one too many."
In addition to targeting telemarketers, the crackdown targets Voice over Internet Protocol providers that facilitate robocalls, which often come from outside the country.
Authorities also want to stop "lead generators" that trick consumers, such as by offering free rewards or job interviews, into providing personal information that can be sold to telemarketers and "consent" to receive unwanted solicitations.
Many victims are on the National Do-Not-Call Registry, which the FTC created in 2003 and contained 246.8 million active phone numbers as of Sept. 30.
In one of the largest new cases, New York-based Fluent agreed to a $2.5 million civil fine and a robocall ban.
The accord resolved charges it operated as a "consent farm" to trick nearly 1 million people a day into getting pitches for extended auto warranties, debt reduction, for-profit education, pain cream, solar energy and other products and services.
Fluent did not admit wrongdoing. In a statement, the company said it shared the FTC's concerns about robocall technology, and is confident its telemarketing consent practices are legal.
Three of the four other defendant companies agreed to $15.7 million in penalties, some of which will not be paid because they cannot afford it. The fifth company has not settled.
Authorities stressed that no one is immune from robocalls.
Source: https://www.nbcnews.com/business/consumer/feds-announce-nationwide-crackdown-robocalls-telemarketing-scams-rcna94974
Related Posts