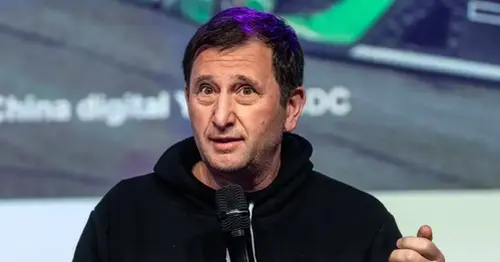 Former Celsius CEO arrested; company agrees to pay $4.7 billion settlement
Former Celsius CEO Alex Mashinsky was arrested Thursday on federal securities fraud charges, a source told CNBC, as the bankrupt crypto exchange agreed to pay a $4.7 billion settlement with government regulators.
The exchange was also charged by the SEC and CFTC with scheming to defraud investors out of billions. The $4.7 billion settlement is one of the largest in the FTC's history, close to the record $5 billion fine levied against Meta in 2019, and highlights what the FTC described as repeated deceptions by Celsius and Mashinsky.
Federal prosecutors also charged Mashinsky with securities, commodities, and wire fraud, as well as various securities manipulation and fraud charges. If convicted, Mashinsky and a co-defendant, Roni Cohen-Pavon, face decades in prison.
"Mashinsky misrepresented, among other things, the safety of Celsius's yield-generating activites, Celsius's profitability, the long-term sustainability of Celsius' high rewards rates, and the risks associated with depositing crypto assets with Celsius," federal prosecutors said in a charging document.
The settlement, announced by the FTC, will not be paid until the company is able to return what remains of customer assets in bankruptcy proceedings.
The concurrent SEC proceedings are against Mashinsky and Celsius, and like the federal charges allege that Mashinsky misled investors and fraudulently manipulated the price of Celsius' exchange token, CEL.
More from CNBC
Bill Gates explains why we shouldn't be afraid of AI
Elon Musk launches his new company, xAI
Amazon touts 'biggest ever' Prime Day as U.S. online sales surge to $12.7 billion
The SEC has alleged that Mashinsky and his company "misrepresented" the company's "central business model and the risks to investors" by allegedly claiming Celsius did not engage in risky trading and paid most, but not all, of the company's revenue over to investors.
"None of these claims," the SEC alleged, were true. Celsius had allegedly experienced, for example, "hundreds of millions of dollars" worth of defaults on its institutional loans.
Both the charging documents from New York federal prosecutors and the SEC complaint also describe Celsius' exchange token as a security. The definition of a security and the SEC's oversight over crypto markets has been hotly contested by other crypto exchanges in recent months.
Source: https://www.nbcnews.com/tech/crypto/former-celsius-ceo-arrested-company-agrees-pay-47-billion-settlement-rcna94106
Related Posts