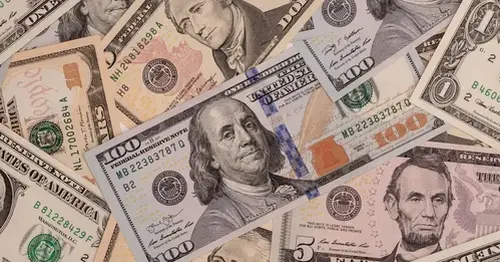 Fraudsters may have stolen $200 billion in federal Covid relief funds, new report says
More than $200 billion in Covid relief loans and grants were distributed to potentially fraudulent actors, nearly one-fifth of all Small Business Administration funds disbursed in the U.S., according to a new estimate by the inspector general for the SBA.
The estimate is the highest yet for the $1.2 trillion released under the SBA's Paycheck Protection Program and the Economic Injury Disaster Loan from March 2020 to January 2022, by which time funding for both programs had ended. The figure is based on the watchdog's casework, prior reports and advanced data analysis. Last year NBC News reported that fraud in the two programs, which together approved 22 million loans, could reach as high as $160 billion.
The new number shows that as much as 17% of the programs' revenue may have been stolen. That's far above the 5% that the Association of Certified Fraud Examiners estimates is the standard amount of expected fraud for any organization's finances.
Influencer pleads guilty to stealing identities, spending Covid relief money
March 8, 2023
03:01
The watchdog report notes that prior to the pandemic, SBA programs were not a magnet for organized criminal syndicates or transnational gangs. Once the spigot was turned on for Covid relief in early 2020, however, bad actors immediately came looking for money, according to the report.
SBA officials responded to the report's conclusions on Tuesday, noting that the vast majority of the estimated fraud, 86%, occurred in the first nine months of the pandemic under President Donald Trump in 2020 and not in subsequent distributions during the Biden administration.  
According to the report, investigators for the inspector general combed through more than 250,000 fraud tips from the agency's hotline, which they winnowed down to 90,000 "actionable leads."
Christian pastor and son arrested in alleged Covid fraud scheme
Dec. 15, 2022
02:12
The IG's office said its team identified obvious fraud red flags including loan applications submitted from foreign countries, multiple loans coming from the same IP addresses and borrowers who did not apply for loan forgiveness and are currently in default.
The report highlighted one fraudster who scammed SBA's loan programs more than 150 times to obtain more than $3 million.
Source: https://www.nbcnews.com/news/us-news/200-billion-fraud-federal-covid-relief-ppp-eidl-sba-rcna91427
Related Posts