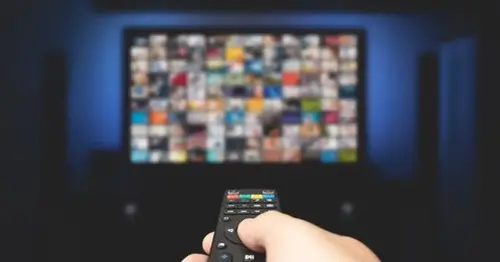 FTC sues Amazon over 'deceptive' Prime sign-up and cancellation process
The Federal Trade Commission on Wednesday sued Amazon, alleging the nation's dominant online retailer intentionally duped millions of consumers into signing up for its mainstay Prime program and "sabotaged" their attempts to cancel.
The agency claims Amazon violated the FTC Act and the Restore Online Shoppers' Confidence Act by using so-called dark patterns, or deceptive design tactics meant to steer users toward a specific choice, to push consumers to enroll in Prime without their consent.
"Amazon tricked and trapped people into recurring subscriptions without their consent, not only frustrating users but also costing them significant money," FTC Chair Lina Khan said in a statement.
The FTC had been investigating sign-up and cancellation processes for Amazon's Prime program since March 2021. Tensions flared between Amazon and the FTC when the agency sought to have CEO Andy Jassy and founder Jeff Bezos testify on the company's Prime practices. Amazon argued the request would be unduly and burdensome, which the FTC rejected.
More from CNBC:
I'm a Harvard neuroscientist. Here's the No. 1 music I listen to when I need to focus — it's not classical
Powell expects more Fed rate hikes ahead as inflation fight 'has a long way to go'
U.S. withdraws new charges in Sam Bankman-Fried case, punts them to 2024
Launched in 2005, the Prime program has grown to become one of the most popular subscription services in the world, with more than 200 million members globally, and it has generated billions of dollars for Amazon. It costs $139 a year and includes perks like free shipping and access to streaming content.
The lawsuit, filed in U.S. District Court for the Western District of Washington, accuses Amazon leadership of slowing or rejecting changes that would have made it easier for users to cancel Prime because those changes "adversely affected Amazon's bottom line."
Amazon made it difficult for consumers to buy items on its site without Prime, and a button that instructed users to complete their transaction did not clearly state that they were also agreeing to join Prime for a recurring subscription, the complaint states.
The cancellation process is also difficult to navigate and designed to deter consumers from ending their Prime subscription, the FTC alleged. Amazon used an internal term called "Iliad" to describe the process, referencing Homer's epic poem about the Trojan War, the agency said, citing a report by Insider.
Source: https://www.nbcnews.com/business/business-news/ftc-sues-amazon-deceptive-prime-sign-cancellation-process-rcna90375
Related Posts