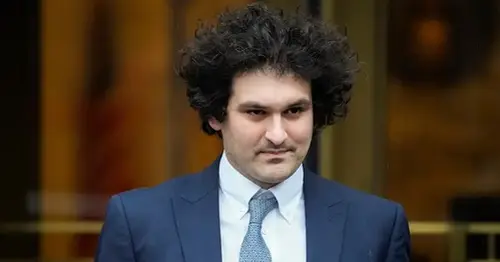 FTX co-founder Sam Bankman-Fried pursues indictment dismissal
FTX co-founder Sam Bankman-Fried sought a dismissal of criminal charges against him in a court filing late Monday, saying prosecutors have improperly made federal crimes out of civil and regulatory issues that resulted from an industrywide collapse of cryptocurrency markets dubbed the "crypto winter."
Lawyers for the onetime head of a multibillion-dollar cryptocurrency exchange said in papers in Manhattan federal court that the U.S. government had a "dramatic — and troubling" response to a broad market crash in cryptocurrency last year that affected every corner of the market.
They said Bankman-Fried's non-U.S. FTX company lasted far longer than others in the industry before it entered bankruptcy in November when the global exchange ran out of money after the equivalent of a bank run. A trial is tentatively set for the fall.
Prosecutors alleged in December that Bankman-Fried cheated investors and looted customer deposits on FTX to make lavish real estate purchases, donate money to politicians and make risky trades at Alameda Research, his cryptocurrency hedge fund trading firm. U.S. Attorney Damian Williams has called it one of the biggest frauds in U.S. history.
In March, new charges added to the indictment alleged that Bankman-Fried violated the anti-bribery provisions of the Foreign Corrupt Practices Act by directing the payment of $40 million in bribes to a Chinese official or officials to free up $1 billion in cryptocurrency that was frozen in early 2021.
extradition from the Bahamas contained eight vague and non-specific charges against Bankman-Fried, his lawyers said Monday.
The additional charges filed later violated an Extradition Treaty between the United States and the Bahamas, they added.
"In the wake of the 'crypto winter,' the Government, in hindsight, may dislike or disapprove of business practices of the cryptocurrency industry, FTX, or even Mr. Bankman-Fried — but this does not give it license to turn them into federal crimes," Bankman-Fried's lawyers wrote.
Bankman-Fried, 31, has been living with his parents in Palo Alto, California, under a $250 million bail arrangement that has severely limited his ability to communicate on the internet and move money around.
In other papers filed Monday, Bankman-Fried's lawyers sought dismissal of portions of the indictment on other grounds, including with arguments that some charges duplicated others.
They also claimed that FTX debtors had become an arm of the government, casting Bankman-Fried as a villain and providing so much information to prosecutors that defense lawyers must worry that they will be unable to get their hands on documents that might help prove Bankman-Fried's innocence.
Source: https://www.nbcnews.com/tech/tech-news/ftx-founder-sam-bankman-fried-seeks-dismissal-indictment-rcna83494
Related Posts