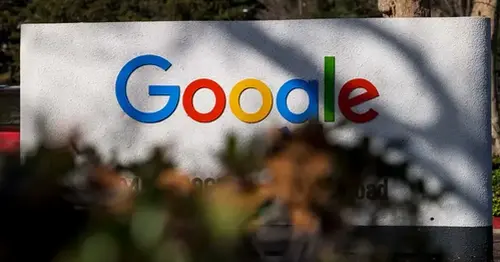 Google parent Alphabet to cut 12,000 jobs, citing 'economic reality'
Google parent Alphabet Inc. is cutting 12,000 jobs worldwide in the latest round of layoffs to hit the technology sector.
CEO Sundar Pichai announced the cuts in a memo to Google employees that was later shared online in a company blog post.
"This will mean saying goodbye to some incredibly talented people we worked hard to hire and have loved working with," Pichai said. "I'm deeply sorry for that. The fact that these changes will impact the lives of Googlers weighs heavily on me, and I take full responsibility for the decisions that led us here."
The cuts represent more than 6% of the company's workforce, according to Reuters. It was not immediately clear which teams would be affected, but they are expected to affect workers in the United States and globally, according to Pichai's note.
The technology sector has racked up massive job losses of late amid a slowing global economy. Google's announcement comes just 48 hours after Microsoft announced plans to cut 10,000 jobs, and coincides with the first round of layoffs previously announced by Amazon that will ultimately affect a total of 18,000 workers.
Other tech companies announcing layoffs in recent months include Facebook parent company Meta, Salesforce, Twitter, and Snap. In total, employers in the tech industry have cut nearly 195,000 jobs in the past year, according to the Wall Street Journal, which cited a website that has been tracking the job cuts.
The job cuts mark an abrupt end to a period of rapid hiring in the tech sector that coincided with the economic boom amid the pandemic. But that rapid growth also brought with it surging inflation, a phenomenon that prompted the Federal Reserve to begin aggressively hiking interest rates. The higher rates have combined with myriad other factors globally, including the war in Ukraine and China's Covid-19 lockdowns, to put a damper on the global economy.
In his memo announcing the layoffs, Pichai cited the changing "economic reality."
"Over the past two years we've seen periods of dramatic growth," heh said. "To match and fuel that growth, we hired for a different economic reality than the one we face today."
While he said the company was "bound to go through difficult economic cycles," he said he felt "confident about the huge opportunity in front of us thanks to the strength of our mission, the value of our products and services, and our early investments in AI."
Pichai said workers in the U.S. would be paid during the full notification period, a minimum of 60 days.
Workers would also be offered severance packages starting at 16 weeks salary, plus two weeks for every additional year at Google, with 2022 bonuses and remaining vacation time also expected to be paid, he said. He added that workers would also be offered six months of health care, job placement services and immigration support if needed.
"Outside the U.S., we'll support employees in line with local practices," he said.
Source: https://www.nbcnews.com/news/us-news/google-parent-alphabet-cut-12000-jobs-rcna66670
Related Posts