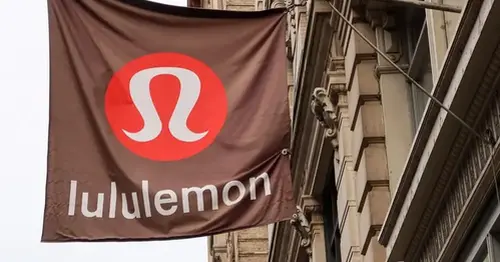 Growing chorus calls for Lululemon to reinstate employees fired for trying to stop thieves
A growing chorus of voices is calling for Lululemon to reinstate two Atlanta-area employees who were fired for confronting thieves at their store.
Jennifer Ferguson and Rachel Rogers last week told the Atlanta-area NBC affiliate, WXIA-TV, that they were terminated after they tried to intervene to stop a theft conducted by men in "masks and hoodies" who "swiped" what they could before leaving the athletic apparel store.
The backlash has been led in part by conservative pundit Ben Shapiro, who accused the Canadian multinational retailer of being "deeply afraid that the woke are going to come after them if they actually start prosecuting shoplifters" and that "they're afraid they're going to be accused of racial profiling."
Lululemon CEO Calvin McDonald has doubled down on the company's termination decision, telling CNBC last Friday that the employees "knowingly broke the policy, engaged with the thieves ... that was what resulted in the termination."
Lululemon did not respond to a request for comment about whether it plans to reinstate the fired employees.
The company's policy to restrict employees from engaging with perpetrators during a crime is somewhat common in the retail industry, said Neil Saunders, managing director at GlobalData consultancy. What is different is Lululemon's willingness to stick to it in the face of both apparent common sense and the company's stated values, Saunders said.
"Lululemon plasters their entire store with slogans about kindness ... but this is not a very nice policy," Saunders said. "Now there are people without jobs — and maybe they did it misguidedly, but all they did is defend Lululemon to stop a wrong."
"Its CEO has been glib in sticking to the party line," Saunders added, referring to McDonald.
The company's policy also raises questions about why Lululemon does not have more in-store security if it is going to have what Saunders described as a "draconian" policy with respect to ordering employees not to intervene.
In 2021, the most recent year for which data is available, thefts — known in the industry as "retail shrink" — equated to $94.5 billion in losses, up from $90.8 billion from 2020, according to a National Retail Federation report.
The NRF's findings also show that retailers saw an average 26.5% increase in organized retail crime incidents in the past year, with a coincident increase in violence and aggression amid the thefts.
It is organized retail crime, which the NRF defines as large-scale theft of retail merchandise with the intent to resell the items for financial gain, that seems to have increased. In New York City, Mayor Eric Adams said that, in 2022, 327 repeat offenders were responsible for about a third of the more than 22,000 retail thefts across the city. In May, Adams announced a new plan to fight it.
At least one outlet has called into question whether the uptick in theft is truly material. The Marshall Project, a left-leaning nonprofit focused on criminal justice reform, said talk of a rise in theft is panic-driven, pointing to remarks made in January by Walgreens executives who walked back prior rhetoric about safety issues plaguing some of their stores.
Saunders said the uptick in thefts is real, though perhaps not quite as severe as some voices may suggest. He said a host of factors may be leading to more brazen thefts, including what he described as a loosening of ethics — a result of the pandemic — and the greater availability and ease of access to channels for resale.
Michael Brown, a partner and Americas retail lead at the global management consulting firm Kearney, agreed that any uptick is likely being driven by the ability to monetize stolen goods online.
Source: https://www.nbcnews.com/business/business-news/lululemon-workers-fired-trying-stop-robbery-why-retail-thefts-rising-rcna88139
Related Posts