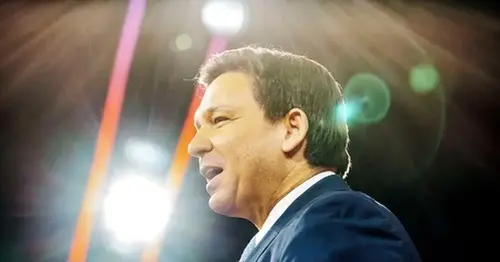 How Midwest roots shaped Ron DeSantis' political values
YOUNGSTOWN, Ohio — In 1960, political scandal erupted at the Board of Elections in Mahoning County, Ohio. The Republican secretary of state, furious because voting machines hadn't worked properly during the May primary, ordered a housecleaning that swept out a Democratic boss and installed Philip Rogers, a loyal GOP insider, as director.
Rogers would spend the next few years establishing himself as one of the state's leading authorities on election administration and technology. Where others imagined fraud, he evangelized about integrity. He eventually would take over as chairman of the county party, focusing more on the complicated mechanics of wiring the working-class precincts of Youngstown than on the explosive ideological battles playing out nationally.
Those were days of upheaval in the Mahoning Valley. Mafia turf wars raged as organized crime rivaled the Catholic Church for influence. The first of the big steel mills would soon close, triggering the loss of tens of thousands of jobs. One of Rogers' five children entered the priesthood. Another became a nun. His oldest daughter, meanwhile, moved away, giving birth in 1978 to a son who 40 years later would be elected governor of Florida.
Ron DeSantis, now a likely candidate for president, has never lived here. But this once-overwhelmingly Democratic corner of the industrial Midwest — where the economic populism and social conservatism that realigned the Republican Party and helped elect Donald Trump have intersected after decades of despair — offers an instructive origin story. Places such as Youngstown and Aliquippa, Pennsylvania, where his father also grew up in the shadows of now-shuttered steel mills, have become incubators for the kinds of cultural grievances that DeSantis nurtures.
"I was geographically raised in Tampa Bay," DeSantis writes in his recently published political memoir, "but culturally my upbringing reflected the working-class communities in western Pennsylvania and northeast Ohio — from weekly church attendance to the expectation that one would earn his keep. This made me God-fearing, hard-working and America-loving."
The governor and his parents did not respond to requests to be interviewed for this article.
But the DeSantis family roots here — never before reported in great detail — help fill in the blanks of a politician who rose to national prominence only five years ago, after Trump endorsed him for governor, and now stands as the former president's toughest prospective competitor for the GOP nomination in 2024. From his grandfather's work in local politics to the blossoming romance of his parents on the campus of Youngstown State University, certain moments in time provide texture and points of contrast.
Fraternity brothers remember the elder Ron DeSantis as prank-happy and gregarious. His son, an introvert by reputation, might owe more of his personality to his mother Karen, who friends recall, almost to a person, as quiet. And unlike Rogers, known for being pragmatic and mild-mannered in his political dealings, the governor is known as a provocative culture warrior, roasting corporate giants like Disney over school curriculum and flying migrants to Martha's Vineyard, all while dismissing his progressive critics as "woke." 
In some ways, the family evolution in politics mirrors that of Youngstown. After years of going along to get along, after years of losing, the region rallied around Trump's combative image.
"One of the great changes in Ohio politics," said William Binning, a former Mahoning County GOP chair and longtime political scientist at YSU. DeSantis, Binning added, "is a perfect candidate for the Mahoning Valley."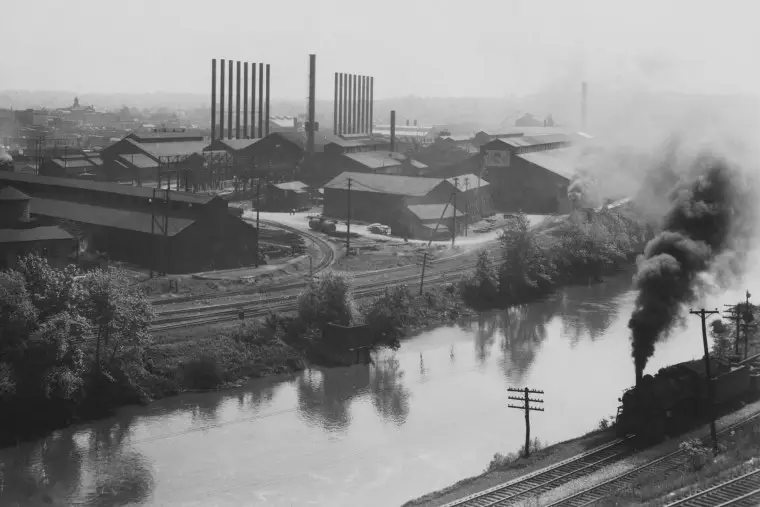 'Thankless job' in a Democratic stronghold
The May 1960 primary in Mahoning County was a fiasco, that much was sure. 
Several hundred voting machines had broken down, and reports soon surfaced that Board of Elections officials had failed to follow storage and maintenance recommendations. Ted Brown, Ohio's Republican secretary of state, estimated that 2,500 voters had been disenfranchised and demanded changes to prevent "this deplorable experience" from repeating, according to a June 15 story in The Vindicator, a newspaper in Youngstown. 
The politics were hard to ignore. Brown's shakeup had pushed out the board's two top officials — including deputy clerk Jack Sulligan, then the Democratic Party chairman in Mahoning County — while promoting Rogers, who had spent eight years as an assistant, to the chief clerk position. The Vindicator noted how Brown's investigation had been conducted in part by Rogers' father-in-law, a former Republican member of the elections board. 
But when Sulligan sued for his job back, it was Rogers who vouched for him in court, according to news reports at the time. With a growing reputation as a reliable, straight-shooting bureaucrat, Rogers' services were soon in high demand.
"When the local steelworkers unions had elections, they would often ask my grandfather to administer them, and he sometimes traveled, mostly to Deep South states like Louisiana, to assist with election administration as those states began utilizing what at the time were considered 'modern' voting machines," DeSantis writes in his book.
In a recent interview with NBC News, Binning chuckled as he described Rogers as "someone who believed in the way the system operated." While DeSantis has sidestepped questions about Trump's debunked theory that the 2020 election was stolen from him, he campaigned last year for election-denying candidates such as Kari Lake in Arizona and Doug Mastriano in Pennsylvania.
"This guy was deep into the conduct and the integrity of elections in Ohio, Phil was," Binning said. "I think they're going to have some fun with that, these election deniers."
Rogers also kept an even keel as county GOP chair in the late '60s and early '70s — a "thankless job," DeSantis writes in his book, given that so few Republicans would win elections there for the next half-century. Binning, who moved to the area in 1970 and would count Rogers as a mentor and ally during his own tenure as chairman years later, recalled him as more establishment-minded and "not especially ideological" in the role. 
"There was a group of Goldwaterites who were a thorn in the side of the party at the time," said Binning, referring to acolytes of Barry Goldwater, the failed ultraconservative presidential candidate in 1964. "Phil wasn't in with them."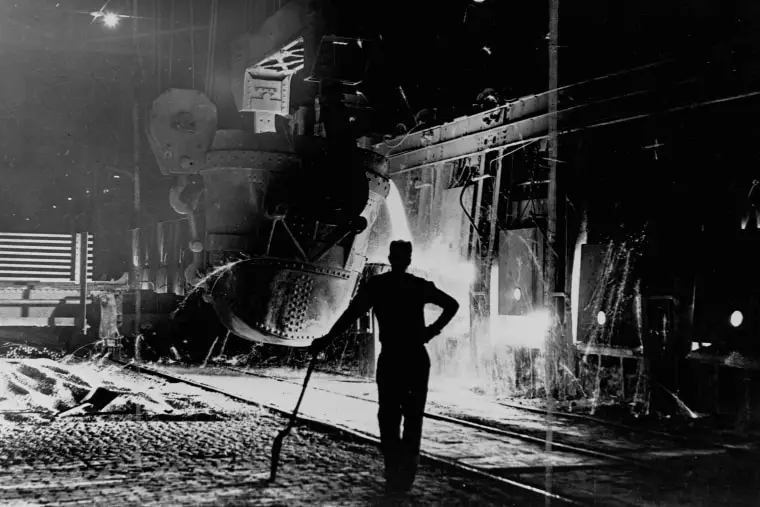 A 'quiet' mother, a 'quirky' father
Long a commuter college for Valley kids who don't want or can't afford to stray too far from home, YSU has also over the years attracted students from across the state line and around the outskirts of Pittsburgh. 
Ronald Daniel DeSantis of Aliquippa and Bernie Tunno of New Brighton were among the migration in the 1960s. Not long after they met Ron, Tunno and his New Brighton friends invited him to join their fraternity, Theta Xi. Their recollections of Ron — particularly their stories of his outgoing nature and how he enjoyed amusing his pals with silly gags  — bear little resemblance to how his son, prickly and reserved, is described today.
"Ron was very quirky," Tunno recalled. "He would always do little weird stuff" — like the time he showed up at a party "with his nose taped to one side of his face and one eye closed."
"He was a jokester, he really was," Tunno said. "Good kid, though. Studied hard. … Did I ever think his kid would turn out to be running for president? No."
Another fraternity brother, Greg Paul, described Ron in nearly identical terms. "I wouldn't be afraid to call him a jokester," he said. "Likable guy. Always good for a laugh."
From memory, Tunno rattled off the address of the two-bedroom house he shared off campus with Ron and two other fraternity brothers — "A few parties there." He also remembered Ron's impressively large record collection. 
"Ron was into music," Tunno said, and Dion DiMucci, the doo-wop singer perhaps best known for the 1961 chart-topper "Runaround Sue," was one his favorites. When Ron's son was born years later, he was named Ronald Dion DeSantis — a tribute that Ron the elder has acknowledged proudly on Dion's Facebook page.
Unlike his son, a Little League star in Florida who played baseball at Yale, Ron was not athletic. 
"When we heard his son pitched them to the Little League World Series, we thought, 'Oh, my God, you better have a DNA test. Can't be your kid,'" Tunno said.
The future governor writes in his book about how his parents met in Youngstown, while his father was taking classes at YSU and his mother was working toward a nursing certificate. Friends recall the couple's early days together. There were double dates, plenty of friendly hangouts. But what stands out to them today is how different Ron and Karen were from each other. Joseph Antonucci, another fraternity brother, recalled Karen "was very quiet." 
"Much more quiet and pensive," Tunno agreed. "She could be that way, because he was all over the place, being silly. And she always laughed at him."
Neither was remembered for being overtly political.
"Nobody," Paul said of his friends on campus, "got involved in politics, other than the Vietnam War." 
Youngstown's economy was about to crash, and Ron and Karen were not long for the area. After Ron graduated in 1970, he took a job installing audience-tracking devices for Nielsen, the television ratings company. The work eventually relocated the young couple to Jacksonville, Florida, the birthplace of their son.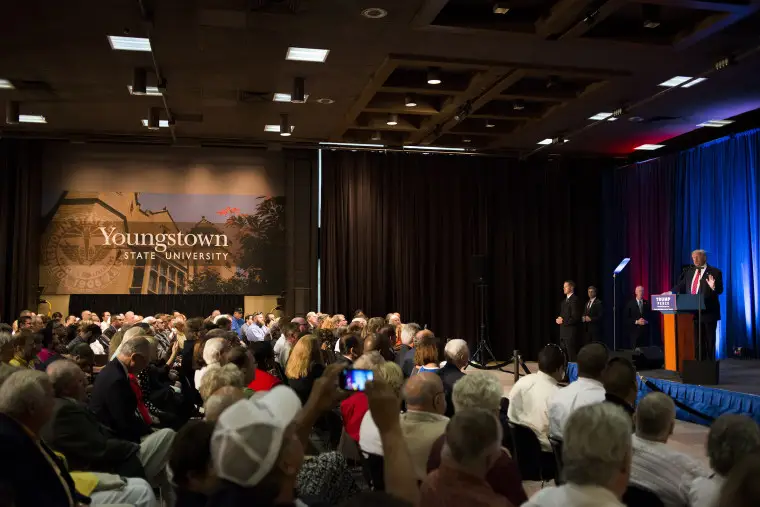 'The kid will remain cool'
Many friends and family still call the Valley home. They turned out in force last summer, when DeSantis headlined a rally for then-Senate candidate JD Vance in Girard, about 4 miles from YSU. And the governor's strongest remaining ties to the area are his aunt and uncle — the nun and the priest.
Sister Regina Rogers, a former assistant principal and religion teacher at one of the area's Catholic high schools, is a councilor for the Ursuline Sisters of Youngstown. The Rev. Philip Rogers — named for his father, DeSantis' maternal grandfather — leads a parish of two churches in nearby Struthers. In the Valley's close-knit Catholic community, they are known simply as Sister Regina and Father Rogers. 
Both politely declined requests to be interviewed. Binning, who joined them and DeSantis' mother on a trip to Italy organized by Father Rogers in 2012, believes DeSantis' social conservatism has been informed by his family's faith. 
In his book, DeSantis does not go into great detail about his religion, referring only to his family's Catholic roots several times. In speeches, he at times has used biblical references that invoke spiritual warfare. And he spoke last year at a conference organized by a conservative group eager for a "religious battle" with the political left.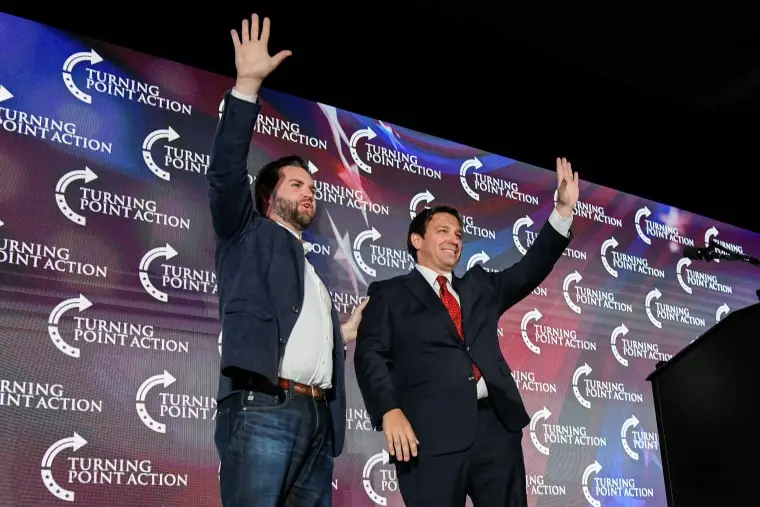 "His parent's siblings — they became a priest and a nun," Binning said. "So, obviously a strong Catholic sense in that family. Certainly these are the values in which he would have been raised."
But in their public writings and speeches, neither comes across as the culture warrior their nephew has become. 
"Be open to diversity," Sister Regina said during a 2020 commencement address to graduates at Ursuline High School. "Do not be afraid of those who are different from you. It's OK to change your thinking. Change is the constant in our lives."
Father Rogers, who has recited Theodore Roosevelt's "Man in the Arena" speech from the pulpit, does not often touch on politics in his homilies. His fans — and there are many, including those who have followed him from church to church over the years — have often joked lovingly about how he doesn't need a microphone to reach the last pew, according to one Youngstown native who grew up in Rogers' parishes. His resounding oratory and charisma are his calling cards. 
"Whatever you are able to contribute will be greatly appreciated," he thundered last month on the first Saturday of Lent, urging parishioners at a crowded afternoon mass to pick up a collections brochure. "Father DeLucia told me he's going to pay attention. If you don't take one home with you, he's going to report your name to me!"
Family friends believe these Youngstown roots would serve DeSantis well in a presidential campaign. 
"Ethnic. Catholic. Conservative," Binning said, checking off boxes key to winning here before adding another: "The people here like a lot of the Trump stuff. He adopts a lot of that."
The Trump factor intrigues others who have watched as the former president and DeSantis put distance between themselves. Trump, mindful that DeSantis is his strongest rival, has hit him harder in recent weeks. 
"One thing I'm sort of glad to see is he's not friends with Donald Trump anymore," Paul said.
Tunno, a Trump supporter in the past, said he worries now about a nasty campaign of name-calling. But DeSantis, he added, offering what amounts to high praise in the Valley, "never loses his cool." 
Source: https://www.nbcnews.com/politics/2024-election/midwest-roots-shaped-ron-desantis-political-values-youngstown-ohio-rcna73797
Related Posts