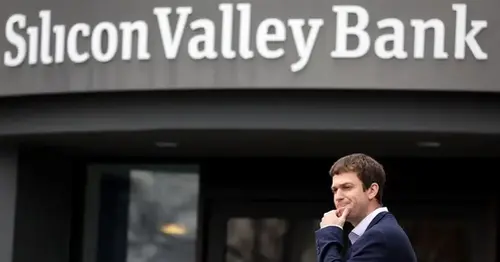 How tech CEOs and other Silicon Valley Bank funders scrambled to stay afloat
The tech community is still reeling from the abrupt collapse of Silicon Valley Bank, the industry's onetime financial engine, which flamed out Friday in the second-largest bank failure in U.S. history. 
Small businesses and startups with deposits at SVB will soon have access to all their money, regulators have said, following emergency measures to cover any funds beyond the federally promised $250,000 per depositor limit. 
But business owner Vanessa Pham said that as of Monday afternoon, she was still waiting to get access to cash locked up at the bank.
"It's very demoralizing to think about, because when these kinds of shifts and collapses happen at massive institutions, it's often the small guys like us that feel it the hardest," said Pham, a co-founder of Omsom, an Asian food products company based in New York. 
For business owners who made up the foundation of SVB's business, recent days have forced a series of on-the-fly moves to keep the lights on — and raised new questions about companies' banking decisions that few entrepreneurs ever thought they'd have to consider.
Although it was known for serving larger tech companies like the e-commerce platform Shopify and the software firm CrowdStrike, SVB carved out a niche among small and early-stage businesses. As a number of garage projects in Silicon Valley blossomed into multibillion-dollar goliaths, SVB entrenched itself as Silicon Valley's favorite business banker.
But the tech sector hit a wall last year as rising interest rates and concerns over a slowing economy led many of the industry's giants to unwind much of their pandemic-era hiring. So when federal regulators shut down Silicon Valley Bank — the country's 16th biggest lender — on Friday, some of its clients had few immediate lifelines at their disposal.
Stephanie Ruhle: The feds rescued Silicon Valley Bank depositors. Now what?
March 13, 2023
02:26
Camp, a retail and entertainment startup geared toward families, turned to its customers for help.
The 200-person company, which operates physical locations resembling old-school general stores that also include black box theater spaces, rolled out a sweeping discount offer to pull in cash, founder and CEO Ben Kaufman said.
That was Plan B, however.
Plan A, Kaufman said, was a scramble late last week "to wire the money out of Silicon Valley Bank and into Chase Bank," where the company had a small account, but "we saw that our wire never got out on Thursday."
So Camp pivoted, launching a 40% off promotion — checkout code: "BANKRUN" — asking customers to buy "probably more than they need to right now" to help prop up the company's cash flow, said Kaufman, who estimated that 85% of Camp's money was tied up at SVB.
"We were panicked," he said Monday. "We didn't know how we were going to make ends meet in the coming weeks. And luckily, we turned to our customers, and they came out in droves. It's been really overwhelming to see."
Slumberkins, a Vancouver, Washington-based toy company, had a similar idea when it found itself in the same predicament.
Co-founders Callie Christensen and Kelly Oriard were on a plane leaving a New York toy conference when they realized their attempt to wire the contents of their SVB account into a new one had failed.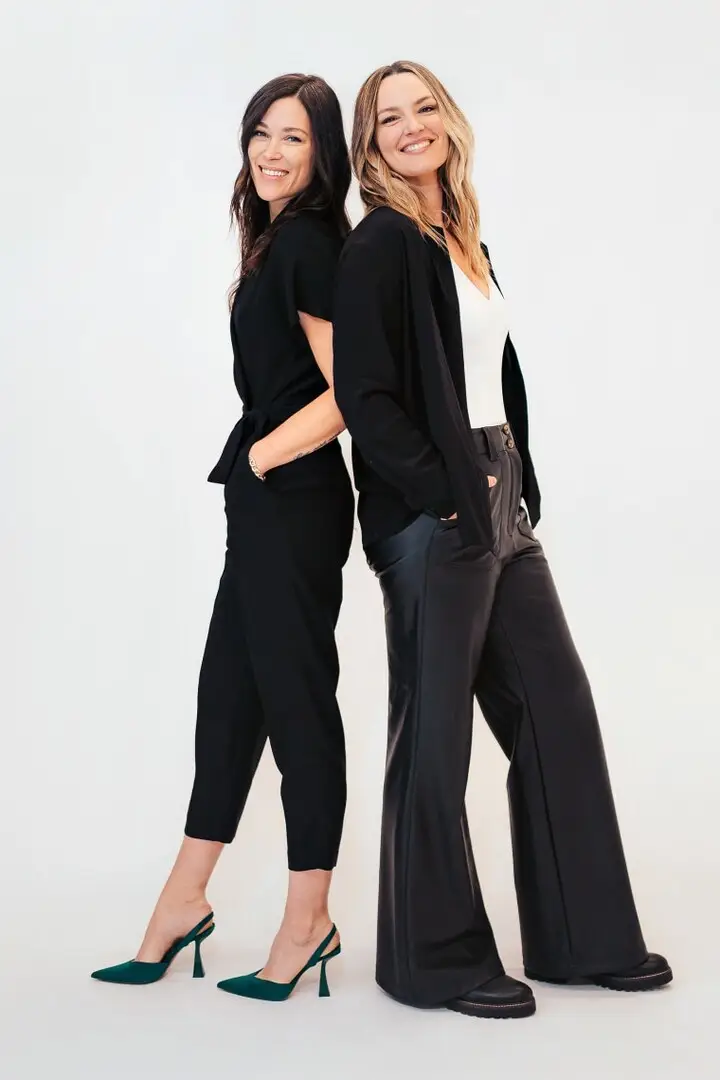 "We landed in Portland, and we kind of were in this moment of 'Oh, wow, I don't know if we'll be able to make payroll in two weeks,'" Christensen said of the company's 30 employees.
Slumberkins turned to its fan base of parents and educators on social media, telling its 281,000 Instagram followers Friday that it had been swept up in the bank fallout — and, much like Camp, was discounting its entire site by 40%.
Within 24 hours, the founders said, they had generated enough of a cushion to slow the revenue free-fall. The site had been visited more than 170,000 times, 10 times its traffic when they appeared on ABC's "Shark Tank" in 2017, they said.
As of Monday afternoon, however, they were still unable to access their money.
"We're still in that limbo," Christensen said.
Not all of Silicon Valley Bank's customers were tech companies and startups.
In 2021, SVB bought Boston Private Bank and Trust, where Children's Medical Office of North Andover, in Massachusetts, had banked for around a decade, said Dr. Daniel Summers, a pediatrician who is the practice's financial director. At first, Summer said, he didn't think much of the purchase.
But getting frozen out of hundreds of thousands of dollars for the last few days — he regained access late Monday morning — was sobering, Summers said.
"I've gotten pretty good at knowing how to run the finances of a small business," he said, "but that's nothing at all like paying attention to the banking industry as a whole or tech finance. I don't spend my time following that.
"Going forward, if I'm choosing a different bank, I'm actually going to ask about their portfolio," Summers said. "That's now a question that I will have on my radar."
Kaufman of Camp also said the SVB failure was an unwelcome crash course in a sector he didn't think he'd need to actively worry about.
"Camp was, like many startups, in the process of raising equity capital, and with the equity markets now even more disturbed by a potentially looming banking collapse, that's a concerning thing for companies like ours," he said.
The other lesson, Kaufman said, is that while "venture capital in general is important if you're going to do ambitious things ... customers are the best source of long-term capital."
Some tech insiders said they remain relatively unfazed by the meltdown.
Philip Rosedale, the creator of the metaverse progenitor Second Life, said Monday that "I didn't have to face the decision yesterday as a founder of what to do" because his company High Fidelity — which he said also has deposits far exceeding the Federal Deposit Insurance Corp.'s $250,000 insurance limit — didn't bank with SVB, "but I feel that I'm absolutely certain what I would have done, which is nothing."
"In the coming days I think it will be shown that the banks, or banking in general, is OK right now," he said.
As SVB was falling apart Friday, Matt Gunnin, the founder and CEO of the esports data and analytics provider Esports One, said he didn't want to yank his company's money. Even after he learned that federal regulators had closed SBV, with no guarantee that he'd get all his money back, Gunnin said it had been the best bank he'd ever worked with.
"There wouldn't be this many startups in tech if it wasn't for a bank like SVB, in my opinion," Gunnin said. He praised the federal intervention, saying, "The adverse effects this would have had across the country would have been so catastrophic that it was unfathomable that startups wouldn't be made whole."
Nonetheless, when he was reached again Monday Gunnin said he'd decided to move his money out — joining the recent markets-rattling trend of depositors' retreating from midsize and regional banks.
Source: https://www.nbcnews.com/business/business-news/tech-ceos-silicon-valley-bank-funders-scrambled-stay-afloat-rcna74771
Related Posts