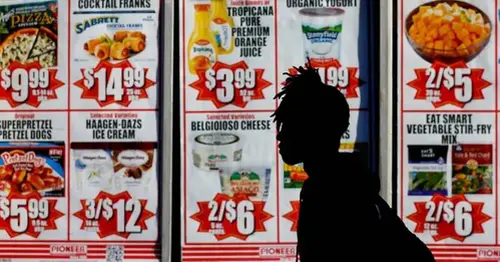 Inflation cools to 6% in February as Fed considers interest rate hikes
Price growth cooled to an annual rate of 6% in February, according to data released Tuesday by the U.S. Bureau of Labor Statistics. The annual reading was lower than January's 6.4% year-over-year level and in line with economists' forecasts.
On a monthly basis, prices rose 0.4% in February from January, down slightly from January's 0.5% increase, the latest Consumer Price Index reading showed.
Energy costs continued to fall, with prices 5.2% higher in February year-over-year compared with an 8.7% increase in January. Food price increases also cooled, rising 0.4% last month since January compared with 0.5% the month before, but remain broadly steeper than a year ago — up 9.5% on since last February.
The latest inflation data comes as Wall Street and economists continue to process the collapses of Silicon Valley Bank on Friday and the New York-based Signature Bank on Sunday and their impact on the broader economy.
Markets responded mostly positively to the inflation data in premarket trading Tuesday, with Dow futures jumping more than 300 points and bank stocks regaining some ground from a punishing Monday.
Before the bank meltdowns, analysts still feared that the economy was running too hot to contain inflation, with some forecasters even betting that the Federal Reserve would have to hike its key federal funds rate by 0.5% at its meeting this month, up from the 0.25% increase it imposed at its January meeting.
But given the tumult in the banking sector, a smaller hike — or a halt to increases altogether — is now seen as more likely when the Fed meets again March 22.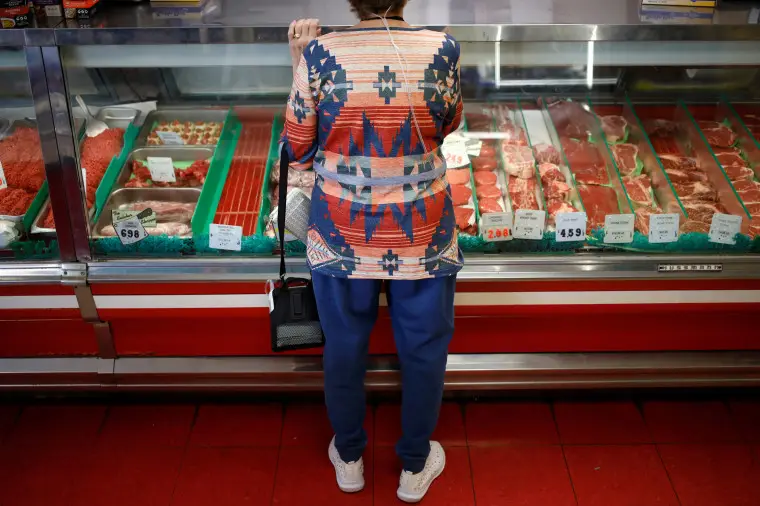 In a note to clients Tuesday morning, Seema Shah, chief global strategist at Principal Asset Management, wrote that the central bank could comfortably rule out a hefty half-point increase but acknowledged that its job combating inflation is "clearly not yet done."
"A rate pause next week may give the Fed the space to wait for financial stability concerns to hopefully settle, before resuming hikes next meeting," she wrote.
Government regulators, including the Fed, have raced to quell fears of a broader contagion after policymakers' campaign to increase borrowing costs — part of a monthslong crusade against inflation — contributed to the crisis that took down SVB.
Even before the CPI data was released Tuesday, regulators' seizure of SVB and Signature had scrambled analyst expectations around the Fed's next moves.
Late Sunday, Goldman Sachs chief economist Jan Hatzius wrote in a note to clients that he believed the Fed would have to "pause" its rate hiking program entirely.
"While we agree that more tightening will likely be needed to address the inflation problem if financial stability concerns abate, we think Fed officials are likely to prioritize financial stability for now," he wrote, adding that inflation is a comparatively "much slower-moving problem."
Other economists saw things differently.
"Despite substantial market volatility over the last few days, there has been little to actually impact our outlook for inflation so far this year," Citibank economists wrote in a note to clients Monday.
The Fed is unlikely to initiate any pause in its rate hiking, they said: "Doing so would invite markets and the public to assume that the Fed's inflation fighting resolve is only in place up to the point when there is any bumpiness in financial markets or the real economy."
Source: https://www.nbcnews.com/business/business-news/svb-collapse-cpi-report-us-economy-rcna74747
Related Posts