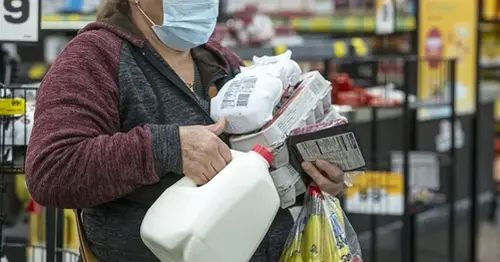 Inflation slowed to 6.5% in December, Fed interest rate hikes to continue
Price growth in the United States cooled in December as the economy continued to show signs of weakening. Inflation landed at 6.5% compared to the 12 months prior.
That figure was in line with analysts' expectations, and a decrease from the 7.1% seen in November. On a month-to-month basis, inflation fell by 0.1% in December, in line with expectations.
The slowing rate of inflation is likely to signal to the Federal Reserve that its interest-rate hikes are working but, so far, Chair Jerome Powell has not indicated any near-term plan to significantly pull back from those increases until inflation gets closer to 2%.
The economy continues to be buoyed by a strong labor market. Last week, the Bureau of Labor Statistics reported the unemployment rate had hit a 53-year low, falling to 3.5%, but the difficulty that companies are experiencing when it comes to finding workers can still be seen in the 10.5 million job openings it reported.
While that number has fallen from its post-pandemic highs, it's causing many employers to increase wages. That's good news for workers, but some Federal Reserve officials say they believe those pay increases are most likely translating into higher prices for customers.
"To be clear, strong wage growth is a good thing," Powell said at a conference in November. "But for wage growth to be sustainable, it needs to be consistent with 2% inflation," he added.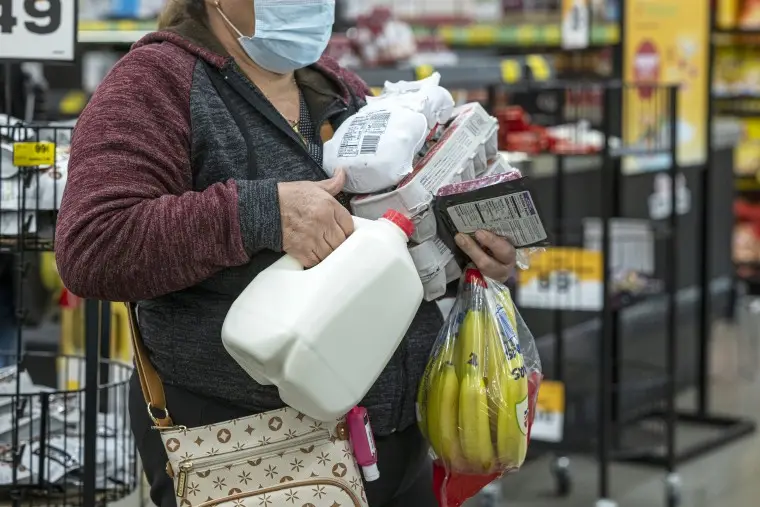 Where in the U.S. economy have prices fallen?
In December, the cost of gasoline fell to levels last seen before the war in Ukraine began, to roughly $3.10 per gallon.
BLS data Thursday showed a 9.4% monthly drop for gasoline prices in December.
An index that tracks prices among small businesses has also stopped its breakneck pace of growth, though it remains well above pre-pandemic levels.
Prices for goods and services bought online in December were 1.6% lower than they were a year earlier — the fourth-consecutive month of annual price declines, according to data from Adobe Analytics. It said holiday discounts drove down prices of appliances, electronics, toys, computers and sporting goods, while price increases cooled off in categories like personal care.
The cost of food has proven to be more stubborn, thanks in part to extreme weather events, bird flu and labor shortages that have affected the cost of growing crops and delivering groceries.
Thursday's BLS data showed food prices advanced 0.3% on a monthly basis in December.
But Wednesday, the food giant Conagra, which produces the Healthy Choice, Birds Eye and Chef Boyardee brands, told Reuters it plans to pause price hikes on snacks and frozen foods after the current quarter.
Economists at Bank of America say Thursday's inflation report is unlikely to cause Fed officials to abandon their plan to aggressively slow the economy through interest rate hikes.
Source: https://www.nbcnews.com/business/economy/inflation-rate-december-2022-usa-interest-rate-hikes-analysis-rcna64914
Related Posts