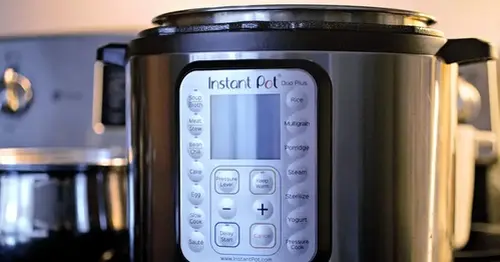 Instant Pot and Pyrex parent company files for bankruptcy, but vows to continue sales
The parent company of Instant Pot and Pyrex has filed for Chapter 11 bankruptcy protection, citing "global macroeconomic and geopolitical challenges" that have affected its business.
In a release Monday, Instant Brands said it plans to keep operating while it restructures.
"In recent months, we have been working closely with all of our financial stakeholders to position the Company for its next phase of success," said Ben Gadbois, Instant Brands' president and CEO.
In addition to Instant Pot, launched in 2010, and Pyrex, launched in 1915, Instant Brands' portfolio of brands includes: Corelle, Snapware, the bakeware group CorningWare, Chicago Cutlery and the Visions cookware firm.
Gadbois also cited tighter credit terms and higher interest rates as reasons for the filing.
Instant Brands, formerly known as Corelle Brands, is based outside Chicago and is controlled by the New York-based private equity firm Cornell Capital LLC, which bought it in 2017.
Source: https://www.nbcnews.com/news/us-news/instant-pot-pyrex-parent-company-files-bankruptcy-vows-continue-sales-rcna89136
Related Posts