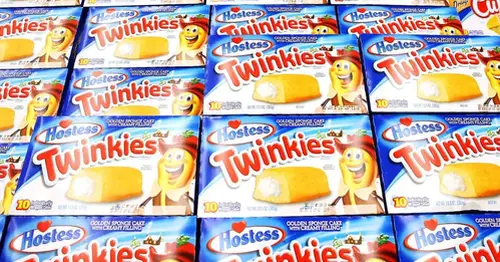 Jelly giant J.M. Smucker agrees to buy Twinkie maker Hostess Brands for $5.6 billion
Jelly maker J.M. Smucker is buying Twinkie owner Hostess Brands for $5.6 billion, or $34.25 a share.
Hostess shareholders will receive $30 in cash and .03002 shares of Smucker's stock for each share of Hostess that they owned. Smucker has also agreed to assume Hostess's debt. The deal is expected to close in Smucker's fiscal third quarter, which ends in January.
Smucker's purchase is the latest in a flurry of deals by Big Food, which is hunting for growth as pandemic gains slip away. Campbell's Soup recently announced its acquisition of Rao's pasta sauce owner Sovos Bands for $2.7 billion. M&M's owner Mars bought Kevin's Natural Foods in July. And Unilever snapped up frozen yogurt brand Yasso in June.
Shares of Hostess climbed 18% in premarket trading Monday on the announcement. Smucker's stock fell 7.5%.
As of Friday's close, shares of Hostess stock have risen 25% this year, giving the company a market value of $3.73 billion. But the company's shares had already received a significant boost after Reuters reported in late August that it was considering a sale after fielding interest from large food companies, including PepsiCo and Oreo maker Mondelez International.
More from CNBC
Qualcomm says it will supply Apple with 5G modems for iPhones through 2026
Online grocery firm Instacart seeks up to $7.7 billion valuation in IPO
U.S. debt is nearly $33 trillion. But some economists say not all debt is bad.
Hostess saw demand for its Twinkies and Ding Dongs slip after raising prices to mitigate higher commodity costs, sparking investor concern and takeover interest from larger rivals. For the full year, the company is anticipating that its volume will decline. Executives paused price hikes.
Its sale to Smucker ends Hostess's seven-year streak as an independent, publicly traded company. Hostess went public through a merger with a special purpose acquisition company in 2016.
Source: https://www.nbcnews.com/business/business-news/jelly-giant-jm-smucker-agrees-buy-twinkie-maker-hostess-brands-56-bill-rcna104348
Related Posts