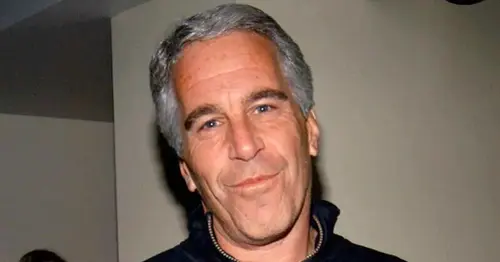 JPMorgan allegedly notified the government of $1 billion in suspicious transactions by Epstein
JPMorgan Chase allegedly informed the government of over $1 billion in transactions related to "human trafficking" by the late financier Jeffrey Epstein dating to 2003, a lawyer for the U.S. Virgin Islands said. 
The Wall Street giant reported the financial activity — which took place over 16 years — as "suspicious" to the Treasury Department in 2019 after Epstein died by suicide, Mimi Liu, a lawyer for the U.S. Virgin Islands, said at a recent hearing in its lawsuit against the bank, according to a transcript of the public proceeding.
"Epstein's entire business with JPMorgan and JPMorgan's entire business with Jeffrey Epstein was human trafficking," Liu said. "The only reason that JPMorgan finally after 16 years reported the billion dollars in suspicious transactions for Jeffrey Epstein is because he was arrested, and then he was dead." 
DOJ finds misconduct by prison employees led to Jeffrey Epstein's death
June 27, 2023
02:27
JPMorgan Chase and the Treasury Department didn't immediately respond to requests for comment about the territory's claims.  
The allegation drew attention in oral arguments about whether the judge should issue a summary judgment against the bank before the case goes to trial, which is set to begin next month. The territory is asking the judge to find the bank liable for enabling Epstein's sex trafficking enterprise while he was a JPMorgan Chase client from 1998 to 2013. The bank's lawyer also asked that damages be determined at trial. 
The U.S. Virgin Islands sued JPMorgan Chase, the country's largest bank, last year and is seeking at least $190 million in damages. 
The bank has denied liability and said any association with Epstein was a "mistake and we regret it." Meanwhile, it has accused the territory of having a close relationship with Epstein. The territory has denied wrongdoing.
JPMorgan Chase agreed to a $290 million settlement with Epstein victims in a similar lawsuit in June. 
Liu also pointed out that the bank handled $9 million in transfers to girls and women, many with Eastern European names, and suspicious cash withdrawals from Epstein accounts. At the hearing, she roughly divided the $9 million by a couple of hundred dollars that Epstein was known to pay victims and recruiters, which she said resulted in over "20,000 unlawful sex acts facilitated by JPMorgan."
"JPMorgan was a full-service bank for Jeffrey Epstein's sex trafficking," Liu said.  
Felicia Ellsworth, a JPMorgan Chase lawyer, pushed back at the hearing, saying the U.S. Virgin Islands offered "not a scintilla" of evidence that it broke sex trafficking laws. She said that the bank flagged the Treasury Department six times, including as early as 2002, about Epstein's financial activity and that the federal government gave no response and took no action, according to the transcript. 
Ellsworth also said it wasn't proper for the judge to issue a summary judgment before the trial because multiple current and former bank employees testified they didn't have knowledge of Epstein sex trafficking enterprise. 
Source: https://www.nbcnews.com/news/us-news/jpmorgan-allegedly-notified-government-1-billion-suspicious-transactio-rcna104535
Related Posts