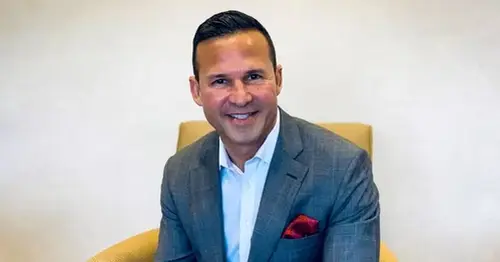 Kraft Heinz picks new CEO as sales slump in the face of higher prices
Kraft Heinz's North American president will become CEO of the food giant next year, the company announced Monday.
Carlos Abrams-Rivera will take the reins Jan. 1 from Miguel Patricio, who has led Kraft Heinz since 2019. Patricio took over as chief executive as Kraft Heinz struggled with slumping sales, write-downs on a handful of its iconic brands and investor scrutiny over its business model.
Under Patricio's leadership, the company has tried to revive iconic brands such as Oscar Mayer and Maxwell House for younger consumers and grow its away-from-home business, with new products such as a customizable sauce dispenser for restaurants. But demand for its products has fallen in recent months as higher prices push away budget-conscious consumers and its competitors spend more on promotions.
Kraft Heinz shares have fallen 15% this year, dragging its market value down to $42.2 billion. The S&P 500 has risen 16% during that period.
The promotion is a full-circle moment for Abrams-Rivera, who began his food industry career at Kraft, managing brands such as California Pizza Kitchen and Philadelphia Cream Cheese, according to his LinkedIn.
Later, he led Mondelez's Latin American gum and candy division and Campbell Soup's snack business. He rejoined Kraft Heinz as head of its U.S. zone in February 2020, just before the Covid-19 pandemic helped rejuvenate demand for many of the company's products.
"Since joining Kraft Heinz in 2020, [Carlos] has consistently delivered strong results in the North American retail and Away From Home businesses," Patricio said in a statement. "Carlos' experience in both developed and emerging markets complements our ambition for growth."
Source: https://www.nbcnews.com/business/business-news/kraft-heinz-picks-new-ceo-sales-slump-face-higher-prices-rcna99826
Related Posts