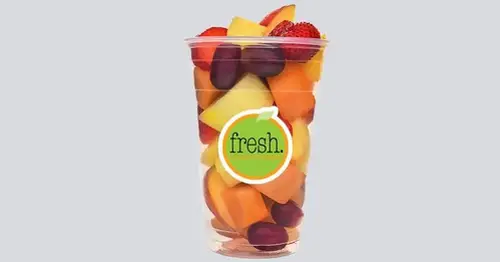 Listeria concerns prompt recall of more than 400 sandwiches and other snacks
A manufacturer that provides ready-made entrées and snacks across multiple states has recalled more than 400 products over concerns of potential listeria contamination.
Breakfast sandwiches, salads, wraps, fruit cups and parfaits are among the products made by Fresh Ideation Food Group that were recalled Friday, according to the Food and Drug Administration. Fresh Ideation Food Group is a Baltimore-based company that provides individually packaged and bulk-packaged food products in multiple states along the Eastern Seaboard, its website states.
The company did not immediately respond to a request for comment from NBC News on Monday, but an automated message on its customer service line provided some details.
"During routine monitoring of our facility, we determined that listeria may be present in the facility," the message said. "In an abundance of caution we have recalled all products that was made at the time of this finding."
Products affected have a fresh-through or sell-through date from Jan. 31 to Feb. 6, the message said.
They were sold in vending machines and retail locations in Connecticut, District of Columbia, Maryland, Massachusetts, New Jersey, New York, North Carolina, Pennsylvania, South Carolina and Virginia.
A full list of products can be found on the FDA website.
Listeria is a foodborne bacterial illness commonly contracted by eating improperly processed deli meats and unpasteurized milk products, according to the Mayo Clinic website. The bacteria rarely impacts healthy adults and children but can have serious side effects for pregnant people, their babies, immunocompromised people and adults over the age of 65.
The Mayo Clinic advises monitoring for symptoms such as fever, muscle aches, nausea or diarrhea after consuming a contaminated food.
Source: https://www.nbcnews.com/news/us-news/listeria-concerns-prompt-recall-400-sandwiches-snacks-rcna69355
Related Posts