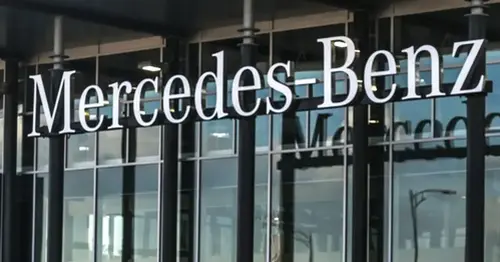 Mercedes-Benz recalls 324,000 vehicles over water-intrusion issue that could stall engines
Mercedes-Benz is recalling 324,000 vehicles that are at risk of stalling due to a water-intrusion defect.
The notice affects Mercedes ML and GLE sport-utility vehicles for model years 2012-2020. Only 1% of vehicles are likely to be affected, the automaker said.
The issue stems from a possible design flaw that can cause water to build up in a vehicle's spare wheel well, which can set off a device that causes the engine to shut down.
The German automaker said drivers may first become aware of the issue due to a damp carpet in the rear of the vehicle; the sound of water sloshing around in the spare tire wheel well; or the illumination of the check-engine light. 
Source: https://www.nbcnews.com/business/business-news/mercedes-benz-recalls-vehicles-water-intrusion-engine-stalling-rcna64618
Related Posts