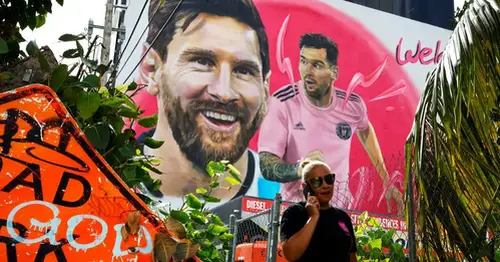 Miami, once a haven for crypto fans and a second home for the tech elite, now it's Lionel Messi's playground
MIAMI — At the height of the Covid pandemic, Miami — the new home of soccer superstar Lionel Messi — emerged as an unlikely destination for individuals seeking an escape from lockdowns and a return to normal life — to the extent that was possible.
Long known as a "fun in the sun" hot spot whose economy had long struggled to diversify, the city was suddenly garnering headlines as a hot destination for financial groups, tech firms and entrepreneurs seeking relatively lax Covid protocols, with Florida's lower tax burden as an added bonus.
The wave was also fueled by surging interest in cryptocurrency, as Miami became seen as a nexus for libertarians and the newly rich. The coastal city played host to the world's largest Bitcoin conference for three consecutive years, drawing tens of thousands of attendees who saw the unveiling of a much-hyped crypto-bull statue.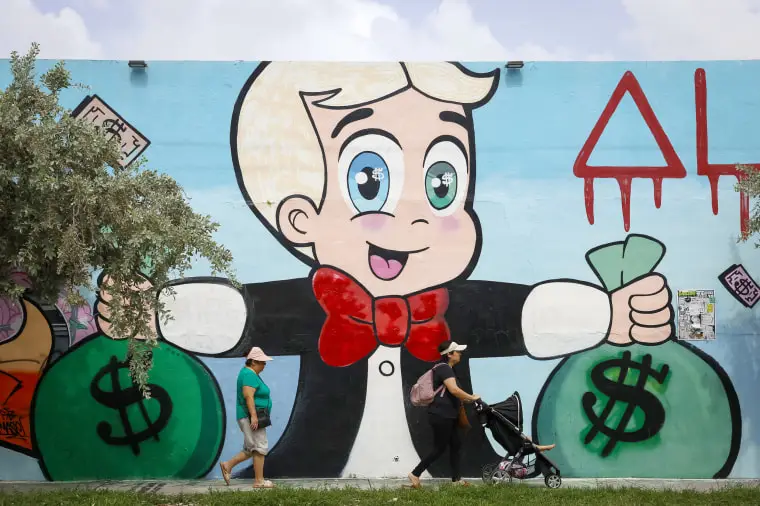 The last conference may have proven to be a high watermark for the city's momentum. In fall 2022, the celebrity-backed cryptocurrency exchange FTX collapsed. It happened months after Miami-Dade County announced a long-term partnership with FTX, an agreement that included renaming Miami's basketball arena.
There have been other signs that momentum stalled. Earlier this year, Bitcoin conference organizers announced the 2024 exhibition would move to Nashville, Tennessee.
Elizabeth Napolitano, a journalist with crypto media group CoinDesk and a former NBC News staffer, said Miami has suffered from crypto's retreat, noting exchanges like FTX that had planned a presence in the city ultimately pulled back.  
"You can't survive off buzz in a bear market," she said.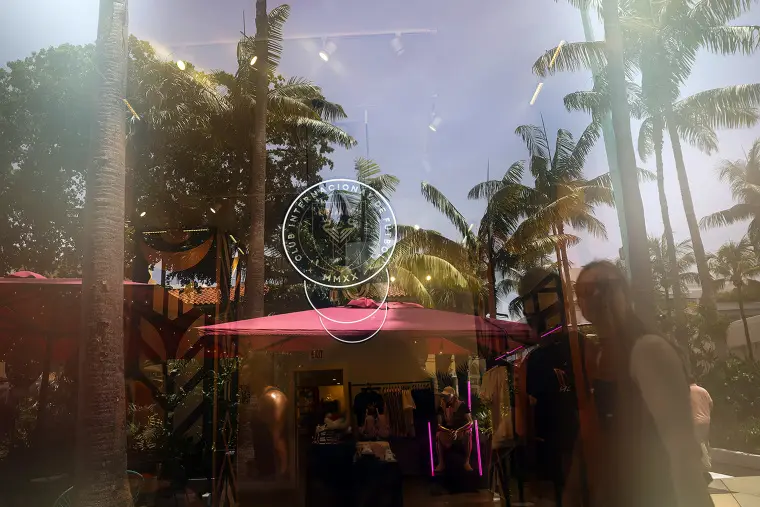 Lately, Miami has also been knocked off various lists of most-moved-to destinations, with one group, the storage company Pods, noting in its midyear round-up that South Florida is now on its 2023 list of places that people are actually leaving.
One reason: Miami and South Florida now regularly rank among the least affordable areas in the U.S. Home prices are now approximately two-thirds higher than pre-pandemic levels, a bigger jump than almost any other U.S. city.
Then, earlier this month, Inter Miami, the region's Major League Soccer club, announced it had signed Argentinian legend Lionel Messi to a massive contract — with one estimate placing it at $150 million. The city, home to one of America's largest and most diverse Latin American communities, was instantly awash in Messi fever. While the immediate economic impact of Messi's first game remained unclear, the game drew the likes of NBA champ LeBron James, entrepreneur and reality TV star Kim Kardashian and tennis icon Serena Williams — another sign that Miami has developed an enormous cachet among the elite.
In interviews, people who have moved to the city since the pandemic say that despite setbacks, Miami remains a destination for driven entrepreneurs who may also be seeking a better, more balanced quality of life, especially compared to the struggles seen recently in tech's traditional base in the San Francisco Bay Area.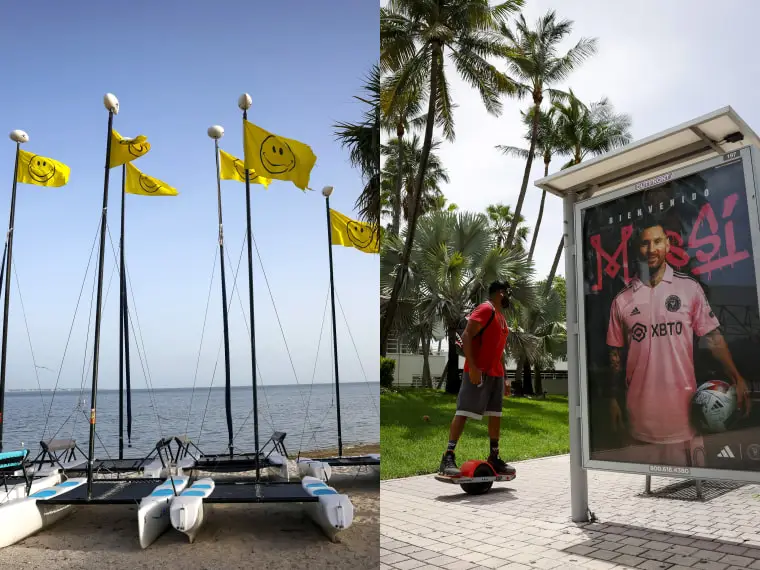 "It's still happening," Alex Taub, co-founder and CEO of Upstream, which allows users to build their own blockchain-based communities, known as decentralized autonomous organizations, said of the Miami movement.
The FTX debacle, he said, has not deterred individuals like him from working to build blockchain-based products and companies. Tech-focused group chats among Miami founders and monthly dinners remain active, he said.
"I'm sure some people who came here have gone back, but I think it's a very legitimate place to stay and build a business," Taub said.
In June 2022, Citadel, one of the world's largest financial groups, announced it would be moving its headquarters from Chicago to Miami — and now plans to build a brand new office tower in the city's financial district.
The city also remains a major outpost for Silicon Valley venture capital firm Founders Fund, two of whose executives played key roles in helping boost the city's profile.
Among those who have continued the trend of moving to Miami is Falon Fatemi, a former Google and YouTube employee who is now building Fireside, a platform that allows brands and entertainers to monetize fan experiences to grow their franchise.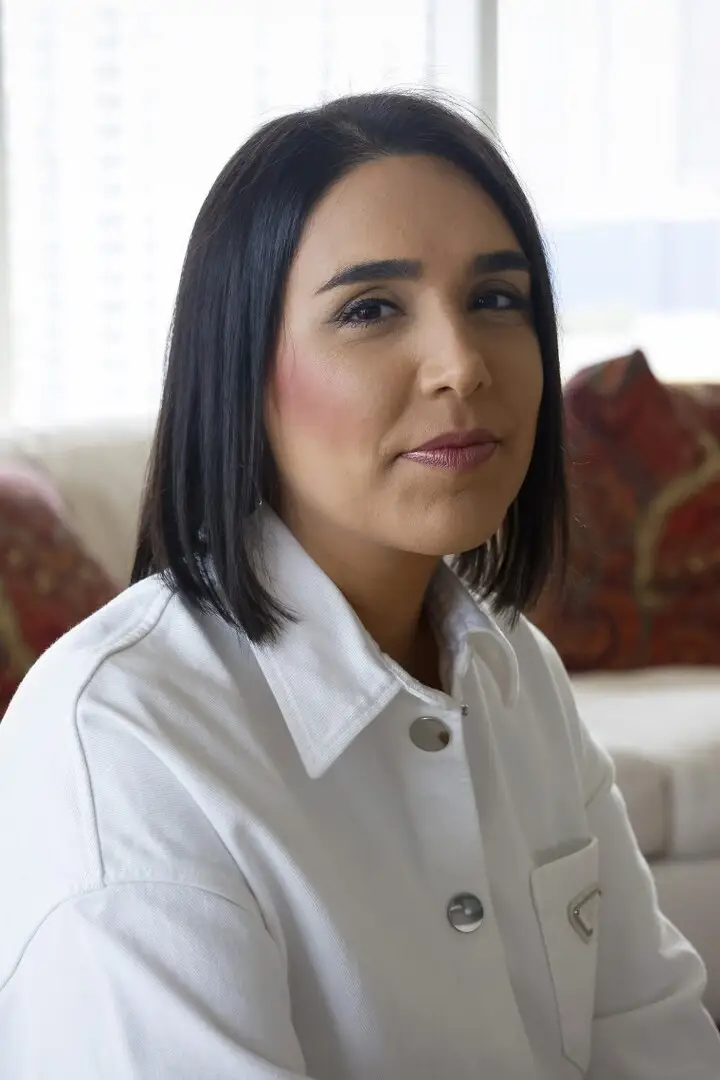 Fatemi pointed out that many founders of similar platforms, including OnlyFans and Cameo, now call Miami home.
"What drew me to Miami is the community," Fatemi said. "Not only that some of the smartest people I know moved here, but a lot of the best founders who are innovating and creating new technologies that connect with fans in new ways … a whole ecosystem of innovation happening beyond crypto stuff that make it super appealing."
Thanks to the staying power of remote work, demand for housing in South Florida remains relatively steady — though prices have also been buoyed by an acute lack of inventory, said Jonathan Miller, principal at Miller Samuel real estate group.
"It's pivoting from 'nice place to visit' to a place to do business," he said of the region.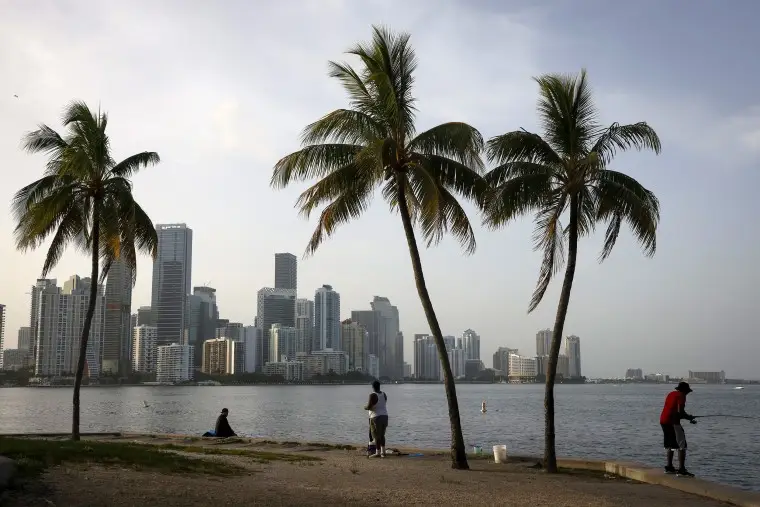 A newly published "tech talent scorecard" from the real estate services group CBRE showed that South Florida's tech sector ranked 31st in the nation and remained a small fraction of its overall economy, but that it had grown 24% from pre-pandemic levels — almost in line with the rest of the country.
CBRE Senior Vice President Grant Killingsworth said Miami has major affordability issues it must now contend with — indeed, federal data show the region's inflation rate, 7%, is among the highest in the nation.
He also said that the area's education system — historically focused on largely blue-collar work — is still pivoting to meeting demand for the tech talent now being called for by companies in the area. That is despite controversial efforts by Florida Gov. Ron DeSantis and the state Board of Education to erase or rewrite crucial elements of the public school curriculum.
How Lionel Messi could change the game for soccer in the U.S.
July 18, 2023
02:33
But Killingsworth noted that by one measure, venture capital in the Miami-Fort Lauderdale area reached $5.8 billion in 2022, good enough for seventh in the nation.
"A lot of tech influencers, funders and creators have moved to Miami and created opportunity," he said.
Will Weinraub, a Miami native who now leads Cryptoys, an NFT-focused company that "blends collectibles, gaming, and entertainment" and whose clients include Disney and Mattel, said he still believes in Miami's rise.
Source: https://www.nbcnews.com/business/economy/lionel-messi-inter-miami-economy-faces-turning-point-rcna95083
Related Posts